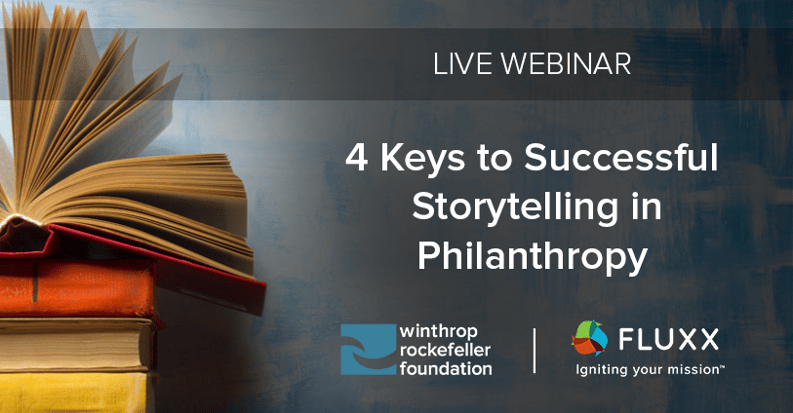 There is a story about Arkansas that is widely known by those who live and work there. It's the story of failure and acceptance of failure. The Winthrop Rockefeller Foundation (WRF) believes the time has come to switch that narrative.
But telling a new story of Arkansas hasn't come without its challenges.
The old story of Arkansas is the same one shared by residents, their parents, and their parents before them. The story is supported by data that paints a picture of a bleak economic outlook fueled by low paying and low-skilled jobs and an education system that is unable to provide its students with the opportunity they deserve.
WRF believes there is another far more important story to be told. The foundation is recasting a new, story of hope because nothing will change unless Arkansans know the opportunities available to them and the brighter future they can create.
Crafting a successful narrative is challenging. It takes good data, strong effort, and a commitment to making sure that key players in the community receive the message at the right time, and that it contains a compelling call to action.
>>>How are you telling your foundation's story? Please join Brad Cameron-Cooper of the Winthrop Rockefeller Foundation on Dec 6, 2016 for a live webinar, 4 Keys to Successful Storytelling in Philanthropy.<<<
"Storytelling has been a messy, iterative, and time-consuming process," says says Brad Cameron-Cooper, communications and knowledge management associate at WRF. "We're continuously refining our approach."
For many years, WRF has relied on online reports to share snapshots of where Arkansas is in key areas, but snapshots of successes and lessons learned do not continuously empower the foundation's partners and stakeholders to take action. Cameron-Cooper cites WRF's 2012 annual report as one example: "The report shares a compelling story about the positive economic impact immigrants have on Arkansas and shares our commitment to supporting new Americans to increase prosperity in the state. While the story is strong, residents are now asking themselves: 'What's my role?'"
Since then, the foundation has learned to enhance how it tells stories. One of the foundation's education initiatives, the Arkansas Campaign for Grade-Level Reading (AR-GLR) is a perfect example. WRF specifically targets key players and frequently communicates the important role they can play for the campaign's success. It's important that the messaging reaches these key players frequently and "where they are," whether in person, on social media, or even through the local Public Broadcasting Service affiliate.
WRF continues to look critically at – and improve – the way it tells the story of Arkansas. Remember, it is an iterative process.
Cameron-Cooper advises: First figure out what the current story is – collect information on where you are compared to where you need to be to support the change that needs to happen, discuss what this information teaches you, and sit down with all your partners to develop an actionable, logical, measurable plan for creating the story you set out to tell.
Successfully communicating the story your foundation sets out to tell can be a challenge. The story must be compelling and use appropriate data. The messaging needs to reach important stakeholders, and it has to include a clear path to action for key players. With a little help from the right technology and the level of commitment WRF has shown in Little Rock, it's clear that the challenge isn't insurmountable.
REGISTER FOR THE WEBINAR HERE!