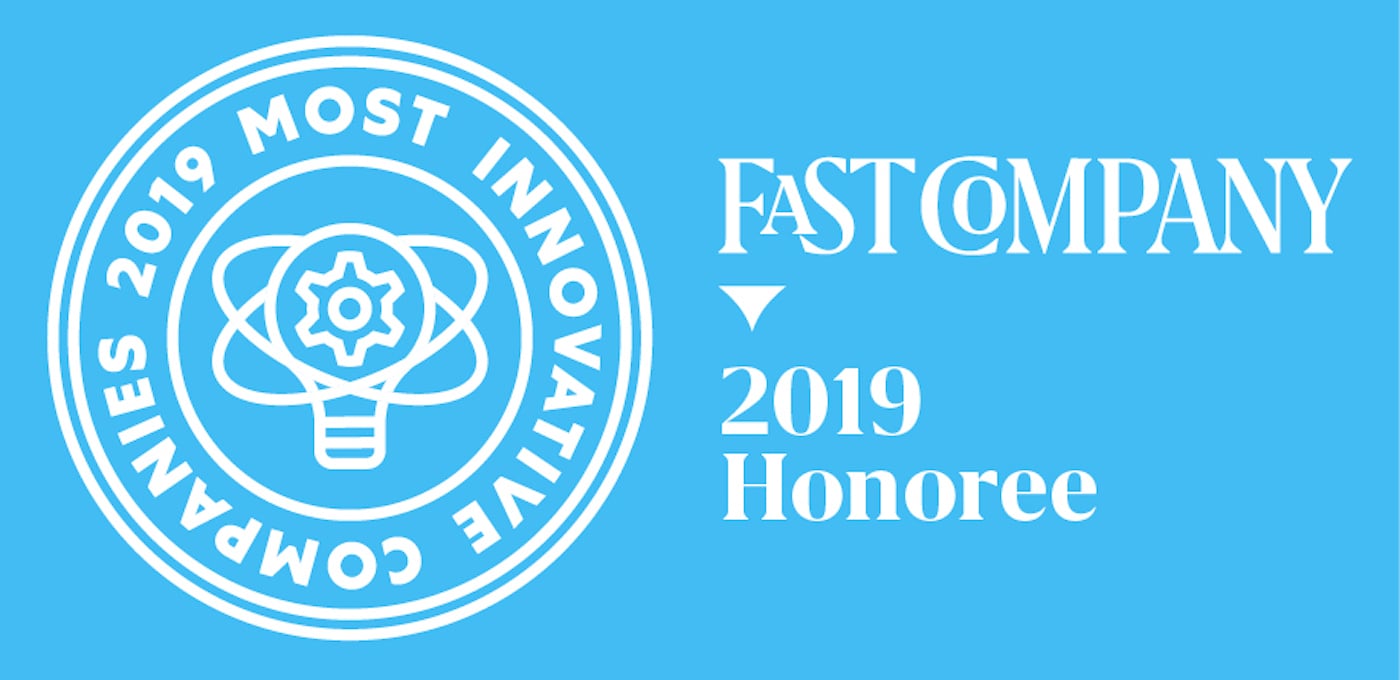 We're thrilled to announce that Fluxx is ranked fifth on Fast Company's prestigious annual list of the World's Most Innovative Companies for 2019, in the data science category!
The list honors the businesses making the most profound impact on both industry and culture, showcasing a variety of ways to thrive in today's volatile world. This is our second year taking home a Fast Company award. Last year we ranked in the nonprofit category for our innovative approach to redesigning the grantseekeing process with Fluxx Grantseeker.
This year, Fast Company's editors and writers sought out groundbreaking businesses across 35 industries and every region. They also judged nominations received through their application process.
We were recognized in the data science category thanks to our commitment to enabling organizations with true visibility into their data, which in turn allows for informed decision making. Technology and data are having a marked effect on philanthropy and a bottoms-up data model – one that prioritizes accessible data for both givers and doers – is a core component to our mission of providing inclusive connected platforms that power the philanthropy network.
The World's Most Innovative Companies is Fast Company's signature franchise and one of its most highly anticipated editorial efforts of the year. It provides both a snapshot and a road map for the future of innovation across the most dynamic sectors of the economy.
It's an honor to be recognized for this Fast Company award. At Fluxx we view ourselves as the platform that powers both the givers and doers. We may be a startup, but our goal is to establish ourselves as the go-to platform for meaningful impact. We do this by streamlining operations, re-engineering management processes so they're easier (and faster), and making it possible for foundations and nonprofits alike to focus on what matters most: their mission, community, and impact.
We aim to always remain nimble as we continue to grow with you. Thank you to Fast Company for the recognition, and thank you to our amazing clients who make all this work possible!
Click here to Tweet out this blog.