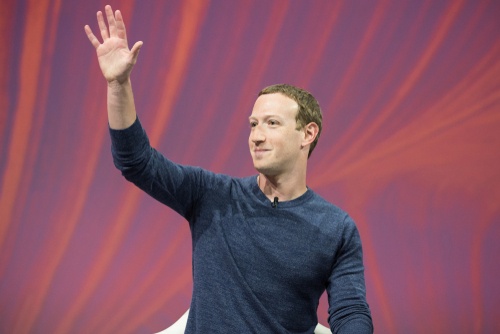 Over the past couple of years, we've seen a number of major trends that are shifting the traditional models of giving and philanthropy, not least of which is greater interest in giving, and increasing overall value in the amount of dollar amounts being donated.
In particular, three shifts have caught my attention that are already making a large impact:
There are more mega-donors than ever before
The way foundations give is fundamentally changing
Technology plays a key role in breaking down barriers to funding and causes
So, what does that mean for philanthropic endeavors and how to navigate this new world? Let's break down each trend:
1. There are more mega-donors than ever before
There are more mega-donors than ever before. Over 91% of High Net Worth (HNW) individuals give annually, and the average size of their gift is $25,000. Last year, the median annual giving by the top 50 donors was over $97 million—almost twice what it was in 2000.
What's important to realize is that these HNW individuals don't all live in the traditional city centers of wealth (San Francisco, New York, Chicago, etc.). For example, Colorado has ten billionaires, Arizona has nine, and Florida has 14. This is driving the growth of regional giving from all over the country and unexpected sources and sizes of funding.
As of this year, more than 170 billionaires have now signed the Giving Pledge, a commitment to give back a majority of their wealth, and we can expect at least one of them to announce their philanthropic goals soon. What's more, many of the newer donors have already set agendas that are not only domestic, but international as well -- creating a more comprehensive, and complex philanthropic landscape.
2. The way foundations give is fundamentally changing
But the structure isn't breaking up as a result of these new donors and giving agendas. Rather, it's evolving to give smarter, with an eye toward bigger challenges faced by all actors in the sector. These new, mega-donors and institutional grantmakers need each other. The former brings new money and fresh eyes to the table; the latter has deep knowledge of the social sector.
The recent joint effort by the Chan Zuckerberg Initiative and the Gates Foundation to find new ways of delivering more effective education is a great example of this shift in thinking on how giving and impact happen.
In other areas, foundations are realizing the organizational challenges nonprofits face, and are creating new funding programs to address them. For example, the Ford Foundation's BUILD program is investing a total of $1 billion in the capacity and sustainability (what many people refer to as overhead) of nonprofits around the world, to make them more effective at achieving their core missions and grow over the long-term.
3. Technology plays a key role in breaking down barriers to funding and causes
This increased collaboration and transparency in solving difficult social challenges is being greatly facilitated by technology. With guidance from its constituents, technology can create frameworks to help both build capacity and connect the marketplace in new ways, breaking down the access barriers to funding and further democratizing philanthropy
How do we make this work in the long-term? By harnessing the connective power of collaboration, integrated services, and capacity investment—and doing so at scale.
From the perspective of each nonprofit, your network looks like a hub and spoke. But from our perspective of aggregated data using technology, we see a different story. One where the complex and powerful web of givers and doers connect seamlessly to find new, better solutions to the most complex challenges. Technology, givers, and nonprofits will need to work together to make all of this happen. It starts with improving systems and services, understanding the importance of funding "overhead" at nonprofits, mining the data for trends and analysis and ends with increased impact.
These trends will continue to drive new shifts in philanthropy, and technology will underpin effective adjusting and scaling in the face of these changes. As we enter a new age of philanthropy, don't be afraid of technology -- invest in it to scale and multiply your impact from one story, to thousands.
Click here to find out how Fluxx's grantmaking solutions can help your organization.