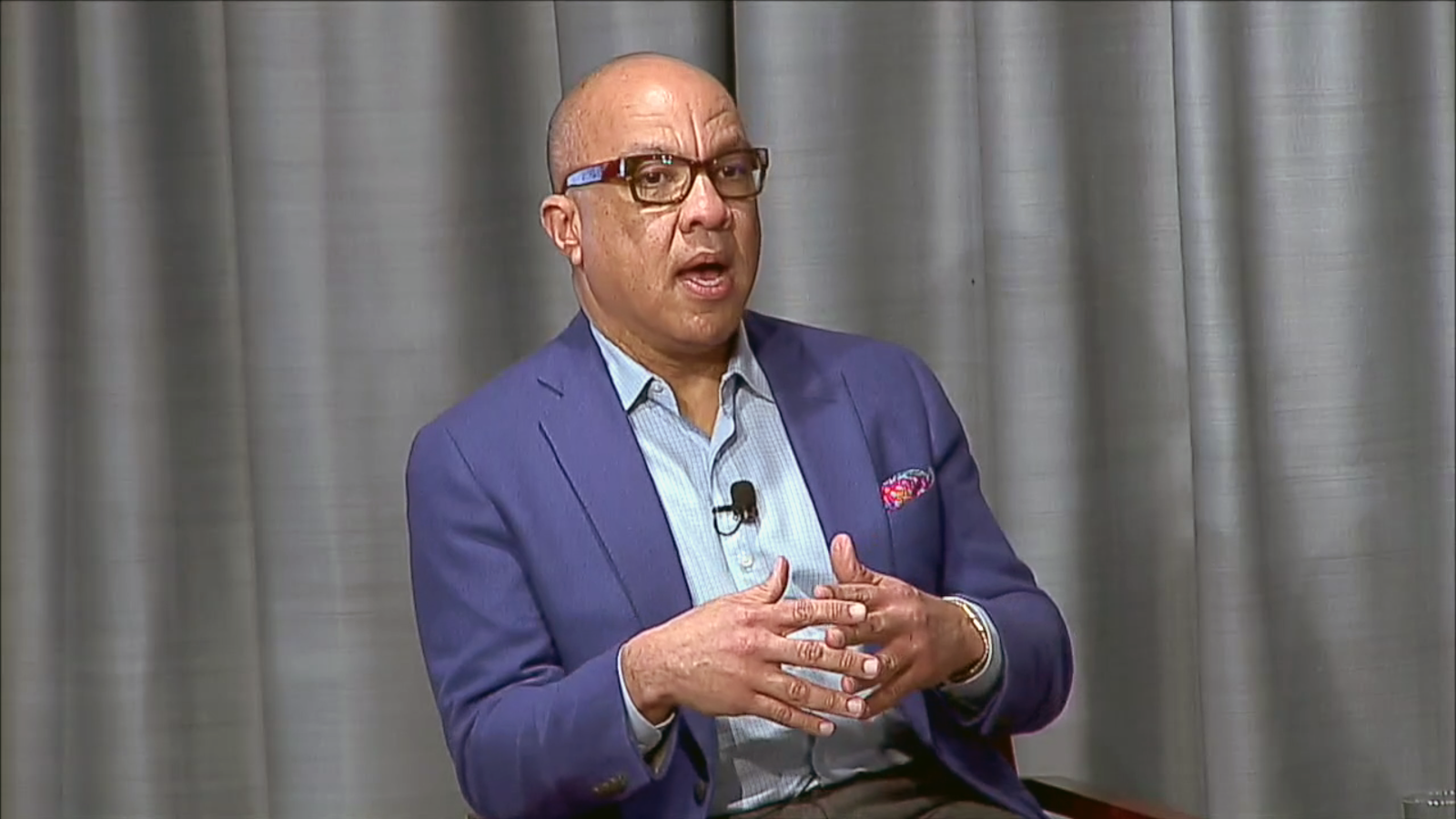 Darren Walker, President of the Ford Foundation
The latest wave of donors is changing philanthropy as we know it. Along the way, younger philanthropists are also transforming how foundations work, and specifically creating a need for collaboration through technology.
That was the perspective of the panelists at Fluxx's sixth annual philanthropic speaker series, A New Age in Philanthropic Giving, held earlier this year at the Ford Foundation in Manhattan. The panel, led by Sam Caplan, now CIO of the Walton Family Foundation, included Darren Walker, president of the Ford Foundation; Nick Tedesco, senior philanthropic advisor at J.P. Morgan; and David Callahan, founder and editor of Inside Philanthropy and author of The Givers: Wealth, Power, and Philanthropy in a New Gilded Age.
A Noticeable Shift: The New Donors and Today's Giving Landscape
The progression is happening quickly and right now. "It's shifting almost every week," says Callahan. For one thing, there are more billionaires than ever before, and that means more wealthy donors. Today there are more than 2,100 billionaires today on the Forbes 400, versus only 13 when the list started in 1982. And more than a few individuals today have more assets than even some of the best-known foundations.
At the same time, amassing great wealth for its own sake seems to have fallen out of vogue. In this new giving age, it is de rigueur to donate part of one's holdings:
"The conversation on giving as part of being a wealth holder has just become so loud," says Tedesco.
But in some cases, the desire to give may exceed the systems in place set up to receive donations. For giving to succeed, technology, in the form of a network or system, must connect would-be donors with foundations. In fact, Tedesco says there are currently many potential donors who want to act but don't know how. He cites a "general lack of infrastructure" to support them, leading to "a huge gulf between intent and action." The question then becomes how to reach the wealthy and lead them to act:
"Most donors are stuck. They don't know how to do philanthropy. How do you get these individuals to actualize?" he says.
When younger donors do act, however, they show a commitment to, or at least an interest in, the thorniest issues of all time, hoping to address existing imbalances so that there may finally be equity. "The new donors are fiercely focused on justice issues," says Walker, "and are comfortable engaging on issues of power and race and gender."
Collaboration Among Donors, Nonprofits, and Foundations: Intertwined Destinies
One challenge seems to be getting younger donors to understand—as legacy donors already do—how those deep-seated imbalances are intertwined. As foundations and nonprofits know all too well, injustice and inequality are deeply entrenched because of systemic causes, including racism. Young donors may not see this and may give money to education and not to address residential segregation, for instance, not acknowledging or simply not realizing that housing inequality is deeply linked to student outcomes.
The solution seems to be working together on many different levels, including among foundations, as Walker says:
"Collaboration is critical. We are enthusiasts—for selfish reasons—because the aspirations of the Ford Foundation can't be realized by the Ford Foundation alone. Only through collaboration and effective partnership can we reduce inequality in the world and attain the kind of justice we all wish to see."
And though the balance of power is ultimately what most needs to shift, according to Walker, "change happens because of a number of inputs." These include:
Technology
Software
Access to data
These all also fuel collaboration and therefore impact. Walker names Fluxx in particular:
"For us, the work Fluxx is doing really matters. It's not just about data and measurement, it's about effectiveness for our customers, our grantees, and the communities they represent. Because ultimately this is about impact on the ground and the lives of people in communities we care about."
To explore how Fluxx's technology can help facilitate collaboration at your organization, help you connect with new donors, and make your workplace more adaptable to the latest changes in the philanthropic landscape, click here.