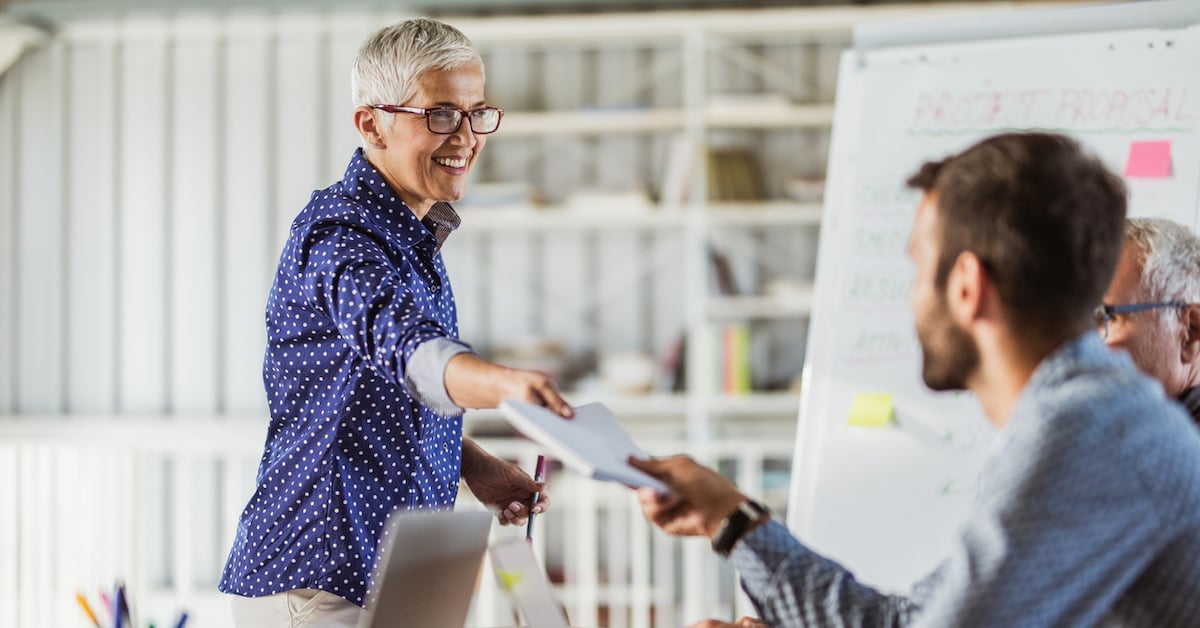 Most people think of philanthropy as a niche, feel-good space supported by simple donations rather than the massive global market that it is. A market that continues to affect policy and change millions of lives worldwide. The nonprofit space currently encompasses an impressive 2.1 percent of the total U.S. GDP, mobilizing over 1.5 million nonprofit and funder organizations, and $410 billion of investments in the social sector.
The sector continues to grow thanks to several factors and is now benefiting from improved technology. The tech for good space underpins modern philanthropy, increasing philanthropy's reach and impact with solutions based on AI, blockchain, and even cryptocurrency.
Changing Perceptions, Changing a Category
Each year billions of dollars are in play between givers and doers. In fact, charitable giving is on the rise in both the for-profit and nonprofit sectors. According to Giving USA Report, in 2017, for the first time, charitable giving surpassed the $400 billion mark – reaching $410.02 billion in the U.S. alone.
Much of this growth in giving is driven by energized, more tech-centric givers than in years past. These donors are willing to invest not only because of operational improvements, but because they are trusting that the donated money is going somewhere good and creating tangible impact. This mindset has created an industry-wide need for financial accountability and transparency that leverages data-driven impact reporting.
Technology is Helping to Maximize Social and Economic Impact
Just as Uber revolutionized ride-sharing and AirBnB improved the vacation experience, so too has technology started to streamline transactions in philanthropy. Increasingly, tech-based solutions are evolving the relationship between givers and doers to be more modern and collaborative. This includes using technology to support financial and program management, communications, impact measurement, and learning.
Years ago, Amazon showed us that connecting buyers and sellers can be done in a smart, efficient way that also yields data for continuous learning (think product reviews, seller ratings, etc.) Now philanthropy is learning the same lesson – understanding that capacity and consistency in giving are roadblocks to generating impact and quality data that informs and drives change. Other technologies, like the Impact Genome Project – a massive effort to systematically codify and quantify what works in nonprofit programs – are helping to streamline the cumbersome process of maximizing social and economic impact.
New Technology is Leading the Way
As we move into the remainder of 2019 and beyond, it's clear that new technologies like AI, blockchain, and cryptocurrency also represent an exciting step towards a fast-paced future of philanthropy.
AI: Cognitive-based tools are becoming prevalent in all facets of our lives and philanthropy is no different. Increasingly, the industry is understanding the immense benefits that AI promises for automating key tasks, aggregating information, and helping both givers and doers to apply data-based insights to better raise and allocate funds. Philanthropy, at its core, relies on sharing and understanding information to improve our processes, and AI allows this to be done in a more targeted, efficient and insightful manner. AI can aggregate information from anywhere that it exists into a common data store, then layer on logic and context (such as an organization's specific mission), helping to ensure that we're making decisions that truly further our goals and overall strategy, and in turn increase our industry impact.
Blockchain: Blockchain is gaining popularity in many industries as a mechanism for recording data in a virtual ledger, across a distributed network of computers, using cryptography to protect data and prevent tampering. In philanthropy, it transforms the way nonprofits track and evaluate the impact in real-time. Ocean Protocol currently uses blockchain "to help track and verify the direct impact of sustainable development projects linked to the UN Sustainable Development Goals (UN SDGs)" of grants and their corresponding projects. As a result, the data reported throughout the duration of the project enables the full program team to understand progress, effectiveness, and impact.
Cryptocurrency: Once thought of as a niche payment option, cryptocurrency has quickly been legitimized in a variety of industries, with philanthropy emerging as one area where crypto's benefits – transparency, nimbleness, speed – are a strong fit. The positives of "crypto-giving" are readily apparent– funds are able to be moved at rapid speeds in trusted networks without any administrative or overhead costs, giving donors an avenue to donate funds in a fast, efficient manner. Because most cryptocurrency operates on blockchain (or blockchain-like technologies), there is an immutable data trail, which promotes visibility and trust for donors, allowing for true insight into where your donations are making the most difference. Increasingly, the industry is taking notice– several leading nonprofit organizations, such as the United Way, the Lupus Foundation of America, Red Cross and UNICEF have announced they'll accept cryptocurrency, and many see it as a way to tap into a millennial audience that prioritizes platforms that provide a true measure of the impact.
Collaborating to Generate Impact on a Larger Scale
In order to take one single success story and replicate it into 100,000 opportunities, we need to strategically employ the right technologies and expand our mindset in this new age of philanthropy. We need to chart the course together to democratize the discussion and strategies, while simultaneously designing the solutions that allow us to do so. This requires not only individual growth but collaboration with partners who are also committed to the values of tech for good.
This "democratization" of philanthropy will not only create a better system for giving but also develop equal partnerships – industry leaders that will come together to share their data and insights – enabling improved decision making. With the open dialogue and visibility technology enables among the entire ecosystem, affiliated groups will be able to converse and collaborate to ensure the most value from every dollar and hour given – as opposed to simply reacting and treating problems as they arrive. It's this attitude that needs to be adopted industry-wide, and by layering in tools like AI and blockchain, we can ensure that we're all progressing in the most efficient, transparent manner.
No one can do it alone, but together if we continue taking the right steps towards growth by investing in digital skills, aligning in technology partnerships, and helping leadership on all levels to understand the true value and impact technology can have on the future of philanthropy, then we'll have a better chance to get ahead of (and eventually solve) real-world issues related to hunger, poverty and sickness.