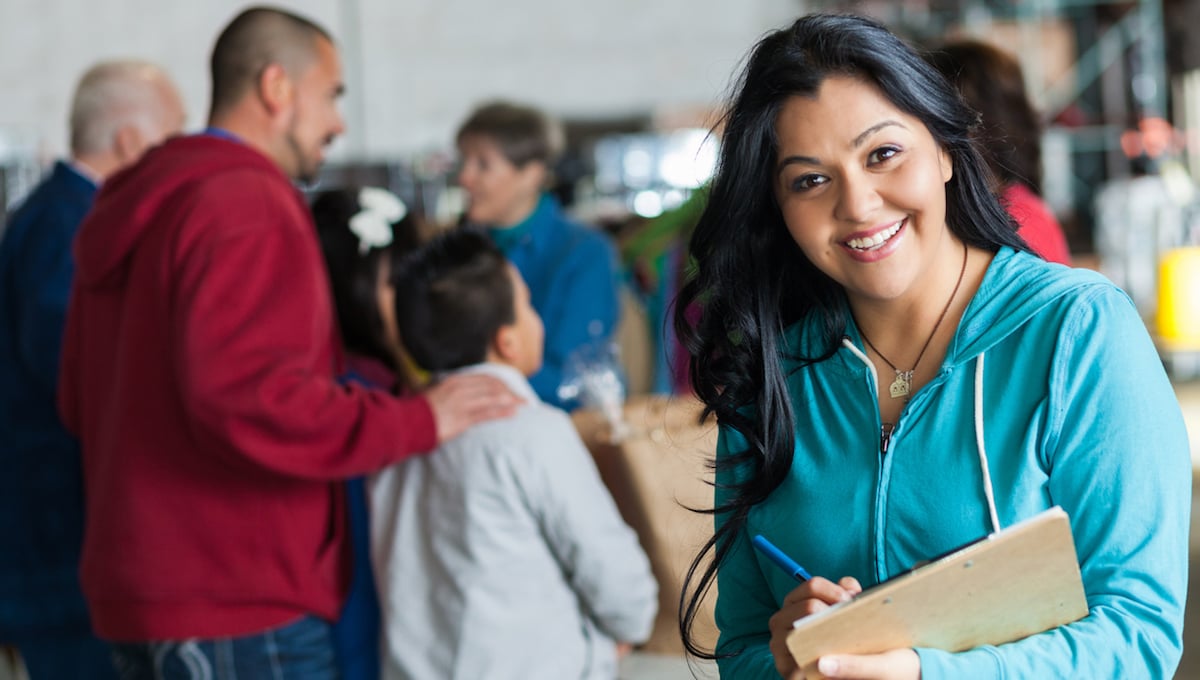 Philanthropy is a cooperative market. Its constituents work to unite funds and policies in order to meet common economic, social, and cultural needs in our ever-changing social sector. If armed with an equal voice, both the givers and doers can inform the collective and create the most sustainable and impactful solutions to solve human problems.
The only way we can hope to reach this level of democratic equality is through technology. Streamlined processes and automation alleviate bureaucratic burden – freeing up our minds for what they were meant to do: strategize and solve problems. Not to mention that in our lifetimes we've seen the physical barriers of oceans and continents all but eliminated by the worldwide Web, which provided a platform for nonprofits and foundations (big and small) to connect and share.
We know that, while this all seems great in theory, when you're working at a busy foundation or nonprofit it can be hard to feel truly impactful AND efficient. We see three ways in which technology can (and should) enable this today.
Facilitate connection while streamlining operations
We see technology as more than just a tool. That's why we're building a platform to support and connect an organic (and growing) network of givers and doers. We want to enable real-time conversations so that ongoing impact can be communicated, and calibrated to fit various community needs.
To us, a "connected philanthropic world," means grantseekers and grantmakers are being seated at the same table. We believe each part of the community should be empowered and mobilized to showcase impact and seek out new relationships. The problems of today will be solved by innovative foundations and nonprofits with a wide network and diverse teams, who quantify their impact in new ways and look beyond the overhead ratio.
The idea of tech bringing operational efficiency to foundations and nonprofits in the philanthropic market is not new, but using technology to bridge the chasm between those two important social sector groups has only recently become a consideration. For the most part software vendors have specialized in private, CSR, or high net wealth donor support – each one with its own idiosyncrasies. But how can we say our community is streamlined unless we've connected our industry and facilitated straightforward communication? We predict that when grantmakers and grantseekers are able to connect and work efficiently in tandem, we will see an increase in impact.
Our approach has been to directly connect foundations and nonprofits via our products. We've added a Grantseeker product that streamlines grant processes for nonprofits, just as our Grantmaker product does for foundations. And, we've connected the two so it's possible to instantly share updated application, status, and payment information. What's more, we've enabled bite-sized real time impact updates. Nonprofits can now augment their grant reports with these instant updates and share them via social media at the same time. Efficiency abounds!
Engage as an (eco)system
Technology is an efficient and comprehensive connector of people and processes. By 2020, the IEEE Standards Association estimates that 50 to 100 billion devices will be connected - so why would grantmaking be the exception?
The devices, frameworks, and platforms are up and running, now it's time for technology to meet users "where they are." Meaning that even if organizations don't use the same software or systems, there are ways that we can support each other through robust integrations.
When these integrations are done right, they create a seamless user experience and enables teams to truly "see" their data. All this collective information and analytics feeds into a network of quantitative data (through AI) and qualitative information (through communication and sharing). This is why we hope that foundations will encourage the nonprofits they fund to invest in technology so they can share their data in turn.
We're also partnering with other platforms and industry leaders, such as Microsoft CDM, to ensure that information (regardless of tech system used) can aggregate information, process, and impact measurements.
We're continuing to connect technologies to our products and to find new ways to connect philanthropic players in improving impact tracking and reporting. We believe a transparent and connected philanthropic ecosystem generates further awareness which will bring more donors and better giving.
---
LEARN MORE
If you're looking to streamline your operations, automate steps in your grantmaking process, easily access and analyze your data, and connect with other funders and visionaries in a robust community, request a demo of Fluxx Grantmaker today.
If you are part of a nonprofit and want to tell your story in real time, deepen your community and grantmaker connections, and manage your grant process using a single (free) platform, sign up for Fluxx Grantseeker today.