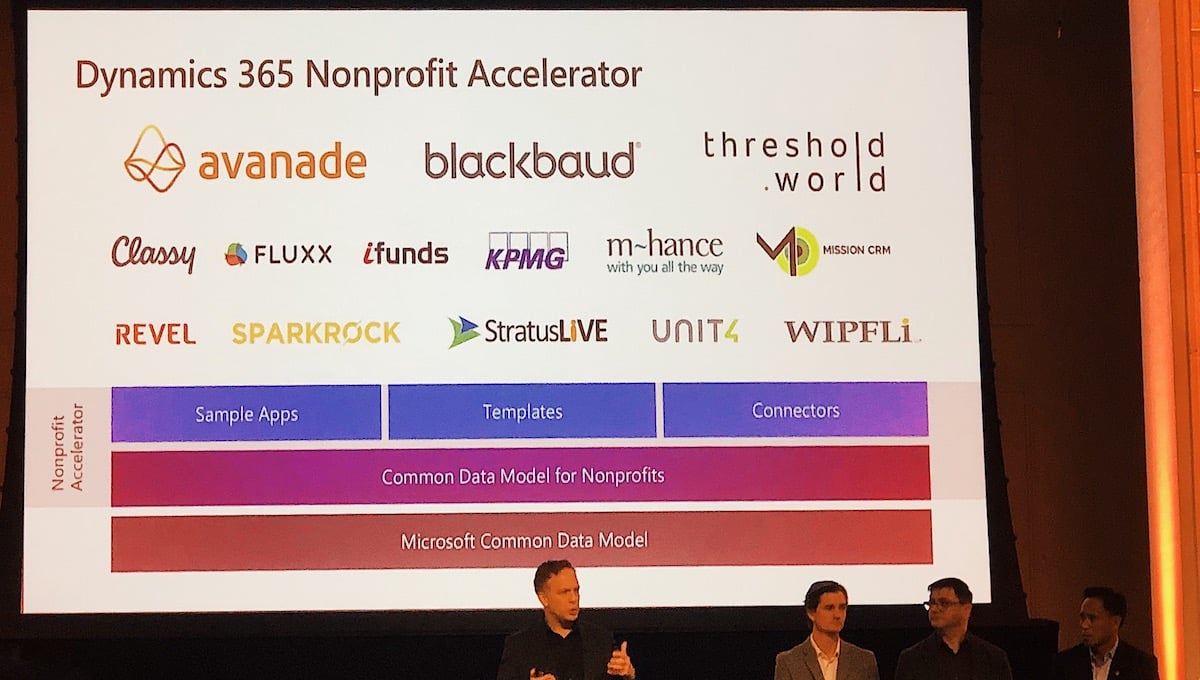 Last month we shared our evolving vision for Fluxx: A philanthropy platform enabling funding and impact for organizations who fund change, and those who carry it out on the ground. Today we're proud to take a step closer towards that vision through a collaboration with Microsoft's Tech for Social Impact initiative.
This exciting announcement outlines Microsoft's goal to build a rich ecosystem of solutions for nonprofits. Microsoft is creating a D365 Nonprofit Solutions Accelerator that includes the Microsoft Common Data Model for Nonprofits, templates, layouts, best practices, data connectors, and sample applications.
We believe that connected philanthropy is all about getting the right money to the right people, at the right time. This initiative intends to create enabling technology that lowers the barrier of entry for partners working with nonprofits, and to introduce standards that make for a richer user experience within the ecosystem. At Fluxx, we believe that a common data model is key to the future of philanthropy. Making data interoperable and available across platforms will elevate the industry to new levels of giving and impact.
"We are excited to launch the Dynamics 365 Nonprofit Accelerator to drive greater impact in the nonprofit sector. The launch of the Common Data Model for Nonprofits is an unprecedented step that aligns software providers like Microsoft with nonprofits and donors to encourage interoperability and data transparency," said Justin Spelhaug, General Manager, Microsoft Tech for Social Impact. "The Nonprofit Accelerator brings together solutions built with and for nonprofits by our innovative and global partners who are committed to collaboratively designing systems that embrace shared data standards to deliver true end-to-end solutions for nonprofits."
Fluxx is philosophically aligned with the strategy of creating a publicly available data schema for nonprofits and will help contribute to the data model over time. Our customers are our top priority, and the potential accessible data offers the work they do is vast. Fluxx plans to map to this model in our own solution roadmaps in an effort to create a standard for the sector and continue to move it forward.
For nonprofits, vendors working together ensures a common way of identifying constituents whether they are donors, volunteers, employees or board members. Individuals can be one or many of these. Simplifying and standardizing this across systems only helps the sector and makes data more portable.