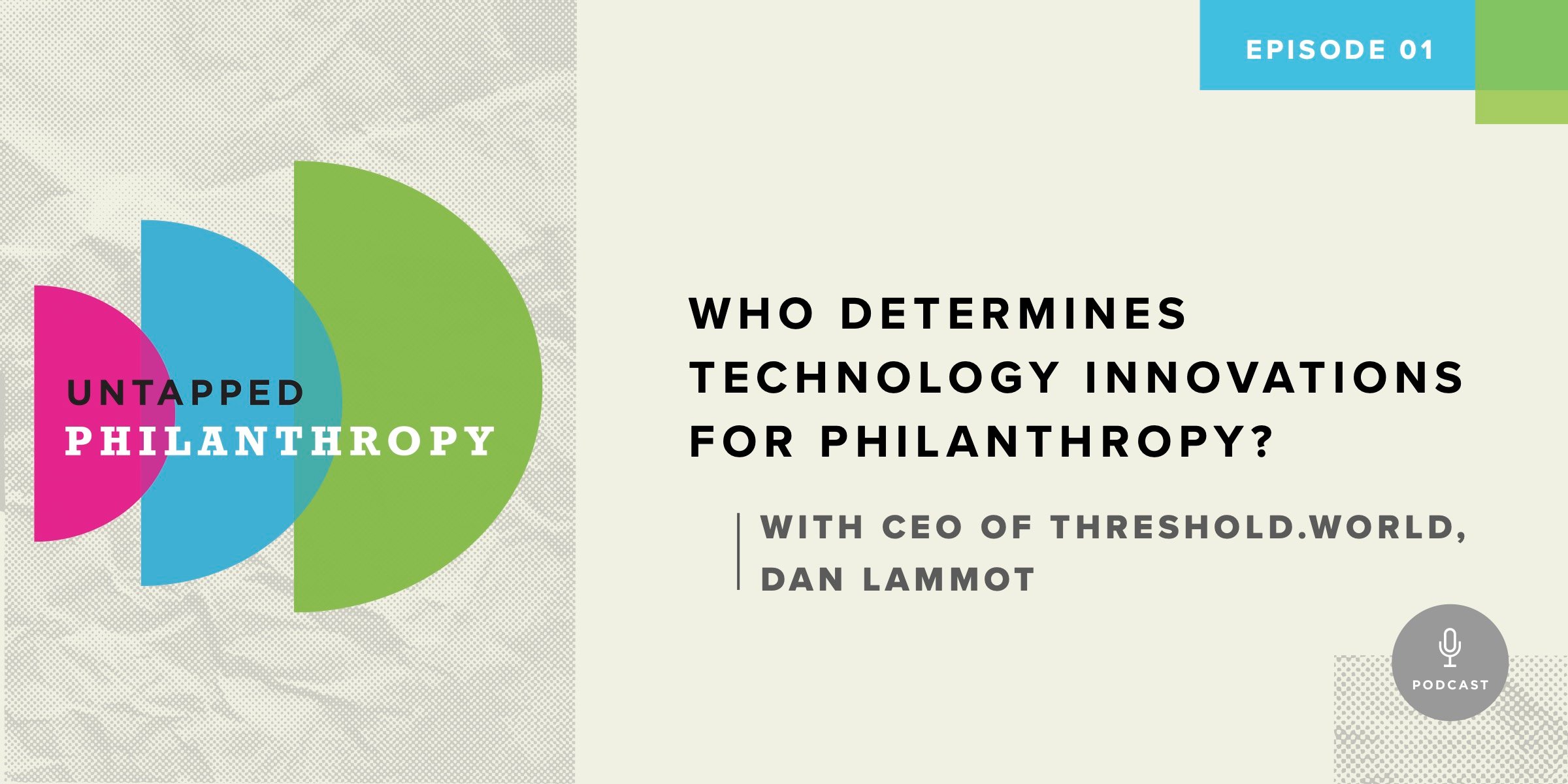 We're living through a time of unprecedented worldwide change, coupled with ongoing feelings of isolation and separation due to the COVID-19 pandemic. During this time the Fluxx team worked round-the-clock to forge even deeper connections with funders, government organizations, and our partners, in order to help our community of philanthropists give more freely, provide additional support to communities in need, and do more – faster. And we've collected some pretty impressive stories along the way.
That's why we are thrilled to announce Untapped Philanthropy – a Fluxx podcast that explores funding, technology, and policy through the lens of visionary thought leaders who are at the forefront of change in our field. We've packaged these stories into podcast episodes because we believe that philanthropists need more ways to feel connected and learn from one another. A podcast allows listeners to tune in to powerful stories while taking a walk, cooking, or doing anything else that allows for movement. Let's be honest, we all deserve an excuse to walk away from our home offices for a well-deserved break!
This podcast is hosted by Fluxx co-founder Kerrin Mitchell. Each episode will consist of 30-minute conversations between Kerrin and philanthropy (or technology) thought leaders who are innovating within their field. We hope this series leaves you inspired and eager to learn more about the collective action taking place in our industry.
Untapped Philanthropy has released two episodes thus far. Check out this blog for information on episode two, and keep reading to learn about our first-ever episode.
Untapped Philanthropy Episode 1: Who determines technology innovations for philanthropy?
For our first episode, Kerrin Mitchell sits down with veteran philanthropy technologist and CEO and Founder of threshold.world, Dan Lammot.
Dan is both a philanthropist and technologist. He is a board member of the Surfrider Foundation, a member of the Bill and Melinda Gates Foundation Technology Partner Network, and is an expert technologist whose organization, threshold.world, is committed to providing nonprofits worldwide with impact and data-fueled insights.
Together they unpack the "Tech for Good" industry exploring how technology and data can support crucial philanthropic industry initiatives and trends. Most importantly, they sit down to answer the philosophical question: Who determines technology innovations for philanthropy? Philanthropists or technologists?
You can learn more about Dan's work through the podcast episode embedded above.
You can subscribe to the Untapped Philanthropy podcast on Apple Podcasts, Stitcher, Spotify, and Google Podcasts. If you enjoyed episode one of Untapped Philanthropy, please take a moment to share our episode on social media so others may have the opportunity to learn about Dan's story.
Episodes of Untapped Philanthropy will be released once a month, and will always be shared via the Fluxx blog. We encourage you to subscribe to the Fluxx blog in order to stay up to date on new episode releases.