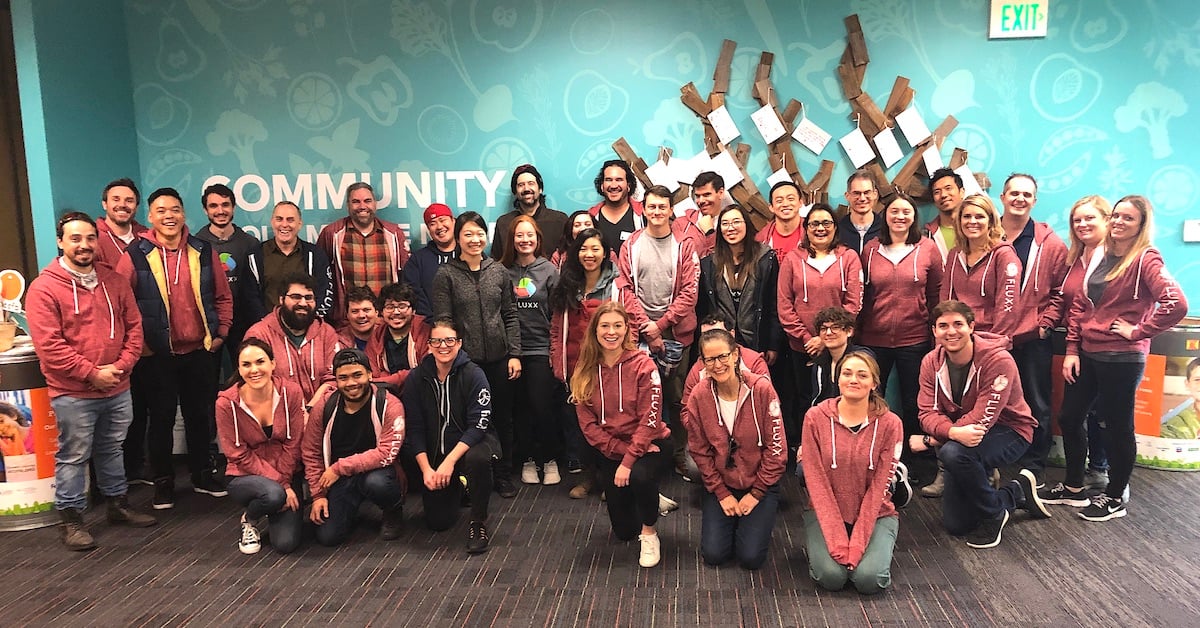 Giving Tuesday is different this year – there are two events and more opportunities to assist than ever before. The first is #GivingTuesdayNow, taking place this May 5 – it's an emergency response to the unprecedented need for help caused by COVID-19.
COVID-19 has disrupted volunteering plans across the world, and it has brought much of our society to a screeching halt. But as for our work and support to the community at Fluxx? We're busier than ever. We're encouraging our team to participate in Giving Tuesday through a new executive-led program, while also sharing additional resources to help you get involved. Keep reading to learn more.
We're Giving Back this Tuesday (and Beyond)
In lieu of volunteering, our CEO, Madeline Duva, has generously set up a gift matching program through the month of May. Fluxxers are encouraged to make a donation to a charitable organization, cause, or event of their choice and she will personally match it. We're excited to see what local and national programs our team will support.
Fluxx is also donating laptops to Compass Family Services so they could be distributed to families within the Compass Family Shelter. Laptops are a key resource as millions of Americans adjust to or search for remote work.
We Want to Help Our Community Engage
Want to give back during #GivingTuesdayNow? There are many ways to participate including:
Giving to your favorite COVID-19 or healthcare-related cause or fundraiser
Helping your local community by offering to run errands or donate to those in need (check out Mon Ami in you live in California and would like to run errands for those with compromised immune systems)
Simply check-in on your neighbors and family members – small gestures of kindness can make someone's day
Show your gratitude for healthcare workers on social media and make their jobs easier by maintaining proper social distancing etiquette
Encourage others to be kind and give back by participating in and sharing fundraisers publicly on social media
Visit the Giving Tuesday website for more information on how you can participate in local and national causes.