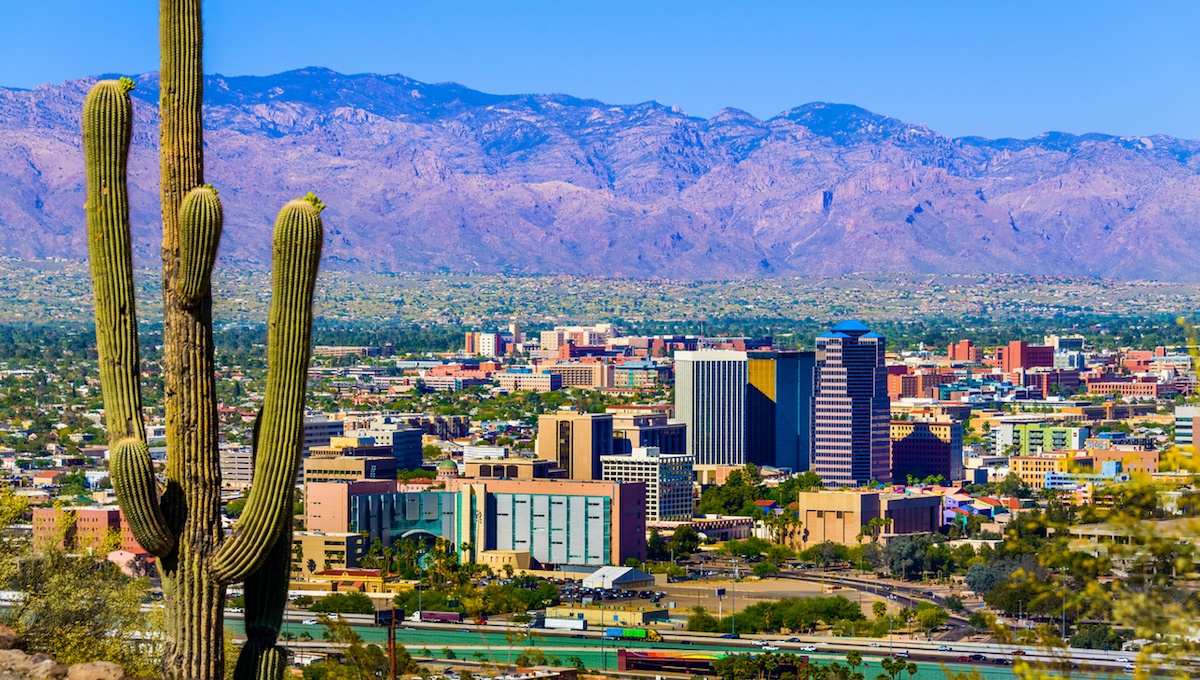 Each year we look forward to the annual TAG conference – it truly is the top event to explore philanthropic trends and technology. Previous years have focused on data and the impact of giving. This year, the theme is technology innovation – a perfect theme for us! We are excited to have two speaking sessions where we'll share our vision for connecting givers and doers, the innovations we built, and what we have planned for the future. And, of course we'll be giving product peeks and sponsoring a happy hour!
Monday November 5th, 6:30-8:30 p.m.
Kick off TAG with our sponsored happy hour
Kick off the event with us at our hosted happy hour and networking event from 6:30-8:30 p.m. Enjoy drinks and snacks while taking in the beautiful views of the Santa Catalina Mountains.
Tuesday, November 6th, 2:00 - 3:15 p.m.
Explore how organizations have tapped into the potential of MRI/PRIs as a way to invest at scale with flexible forms of capital at this panel with foundation leaders and our co-founder and Chief Development Officer, Kerrin Mitchell, as moderator. She'll be joined by Michael Castens, Grants & Operations Manager at the Winthrop Rockefeller Foundation, Satonya Fair, Director, Grants Management at The Annie E. Casey Foundation, and Marcus L. McGrew, Director of Program Operations and Information Management at The Kresge Foundation.
What you'll learn: This panel will examine the differences between PRIs and MRIs, the structures and procedures associated with them, as well as where organizations have seen success (and failures) in meeting their impact goals. It's a time to learn about these technical procedures and asses how technology can be maximized to streamline and improve grantmaking at your foundation.
Wednesday, November 7th, 2:45 - 3:45 p.m.
Delve into the various ways that the Knight Foundation built a collaborative approach to philanthropic impact with the Knight Foundation's Director of Grant Administration, Kris LeCorgne and our Vice President of Strategic Development, Dan Schoenfeld.
What you'll learn: Find out how you can use machine learning and Artificial Intelligence to enhance and sustain impact at your foundation.
Tuesday, November 6th, Wednesday November 7th - Weds - Meet with Fluxx in our Suite
If you'd like to to meet with a Fluxx executive one-on-one, you can book time for a VIP meeting with us in our suite. We would love to share the technology innovations that have made us a leader in bringing efficiency, capacity and transparency to grantmaking in leading foundations. Sign up for an appointment today.
There are so many great ways to connect with Fluxx at this year's TAG conference, and we hope to see you there. Registration is still open!
If you're not planning to attend TAG but would like to learn more about Fluxx, contact us and we'll be in touch.
---