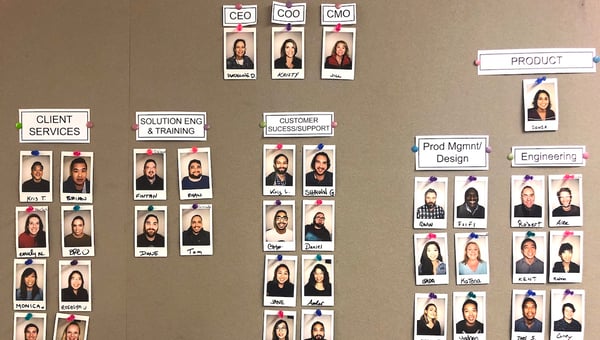 It's no secret that the tech industry has a diversity issue. As CNET's Erin Carson reports, "the number of women and minorities at technology firms has changed little. Sometimes the numbers stay flat: From 2016 to 2017 Apple stayed at 32 percent women. Sometimes they fall backward: In 2016, Microsoft lost a percentage point."
In the philanthropy space, nonprofits and foundations are all too aware of the importance of diverse teams and boards. Countless small and large scale studies are done each year within the philanthropic space to map progress and gauge the importance of diversity for foundations, nonprofits, boards, and individual donors. As the Center for Effective Philanthropy reports in their 2019 Nonprofit Diversity Effort report, 83 percent of nonprofit CEOs believe racial diversity is relevant to their organization's goals.
At Fluxx, we sit between both of these worlds. We're squarely entrenched in the tech industry – we provide our clients with an award-winning SaaS platform for both grantmakers and grantseekers – and our product was created by both technologists and philanthropists for the philanthropic sector.
For us, diversity isn't something we survey once a year, it's a top priority that effects our teams, our products, and is factored in each and every time we hire and promote employees. We do this by expanding recruitment resources beyond the standard job boards, setting up diverse interview teams for each hire, and committing to our values of respect and transparency.
Why do we ensure our teams are equipped with such a variety of perspectives? Because diverse teams deliver better results.
We're committed to racial diversity. 51.9 percent of our team is white, while 48.1 percent of our team identifies as Asian, multiracial, black, Hispanic, or unspecified. These numbers aren't perfect, but we're sharing them because transparency matters, and we're proud of the inclusive culture we have created at Fluxx.
We currently have seven engineers that we employ from Andela – an organization that works to provide companies with distributed engineering teams throughout Africa. Our engineers reside in Nigeria and Uganda respectively. If you're reading this and currently work in tech, we encourage you to look beyond the confines of Silicon Valley the next time you hire.
As you may remember from our International Women's Day blog post, 60 percent of the Fluxx board is female and 71 percent of our senior leadership team is female. We use a product called Payscale to manage our gender earnings comparison. We're pleased to share that our latest report showed that for every dollar earned within Fluxx, on average each gender earns $1.00.
Also let's not forget, Equal Pay Day is coming up this April 2nd!
We also encourage our team to think of new ways we can give back to our community. Part of our Pledge 1% commitment is delivered through regular team volunteer hours which are spread across amazing organizations like the Alameda County Community Food Bank, GLIDE and Project Open Hand, to name a few. We recently set up a Volunteer and Culture Committee, where employees are encouraged to share additional volunteer opportunities that matter to them and their communities. We also collaborate and give to organizations around causes we care about.
As we grow as a team and continue to take on more amazing clients doing incredible things in the giving space, we hope to expand our diversity practices. The only way we will see a change in the tech industry – the only way diversity and inclusion will be top-of-mind for hiring managers and teams – is if we commit to talking about it, provide transparency around our work, and grow together.
So if you are interested in a mission-driven tech company that celebrates diversity, check out our careers page. Even if you don't see a position for you, let us know you're out there – we are always looking for talent!