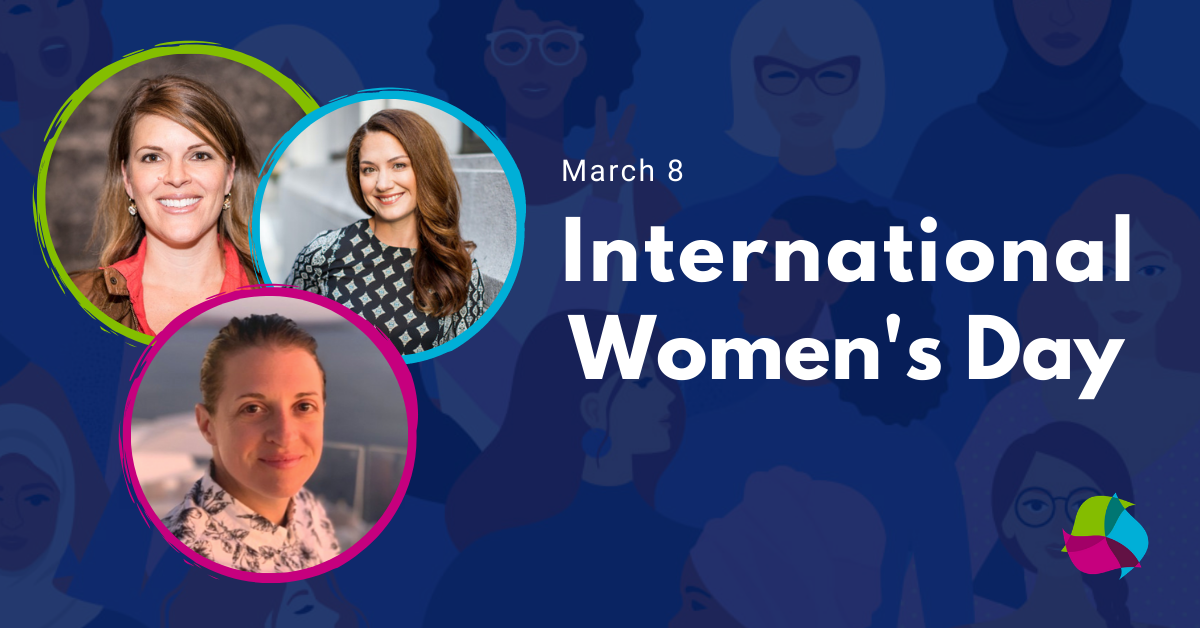 The theme of this year's International Women's Day hits home; and we're thrilled to get the opportunity to weigh in on its theme – #ChoosetoChallenge. As an organization, Fluxx is proud to choose to challenge the Silicon Valley status quo (as of 2020, only 11% of executives in Silicon Valley were women) through our leadership and commitment to diversity, equity, and inclusion.

And we're proud to report that many of our funders feel the same way. Which is why for this month's Fluxx Community insights survey, we choose to ask our funders about the women-focused funding, hiring, and diversity practices they participated in. More on this later in the post.
Fluxx continues to be committed to diversity
For our last International Women's Day blog post we shared how Fluxx is a diverse team led by an incredible group of women working build philanthropy's brightest future. Our internal efforts continue led by our inspirational women here at Fluxx. In fact, 50% of our Senior Leadership Team and ⅔ of our Board members are women.

Furthermore, Fluxx continues to prioritize diversity, equity and inclusion practices that foster an equitable team environment for our distributed (and growing) team. We're proud to report that we've invested in new HR software that enables our team to fairly measure pay, ensuring that not only women and men are guaranteed equal pay at Fluxx, but also we can share this information back to our team and be more transparent about our pay statistics overall.

And outside of our team, we're proud to be surrounded by clients who are working diligently towards a more equitable world. And yes, this entails a long uphill battle; one marred with sobering statistics including that while white women make $.79 for every white man's $1, black women are at a far greater disadvantage, bringing in $.62 for every white man's $1.
Fluxx Clients are Fighting for Change
Out of the Fluxx clients who responded to our International Women's Day survey, 75% reported that they intentionally focused some or all of their funds on women's issues.

These consisted of a wide range of topics including:
Funding gender-based violence (GBV) projects and initiatives

Investing in increasing women's political and economic participation

Granting initiatives focused on maternal health and infant mortality

Focusing a number of initiatives on long-term investments for women of color, the transgender and gender nonconforming community, women's civic engagement, women's leadership, gender-based violence and safety, reproductive justice, criminal justice reform, and disability justice
So this International Women's Day, Fluxx will once again be showing up for our community, going to work in order to support our clients as they work towards their equity-related goals, and once again being thankful to have a team that works each day to #ChoosetoChallenge what is considered "normal" in a tech company.