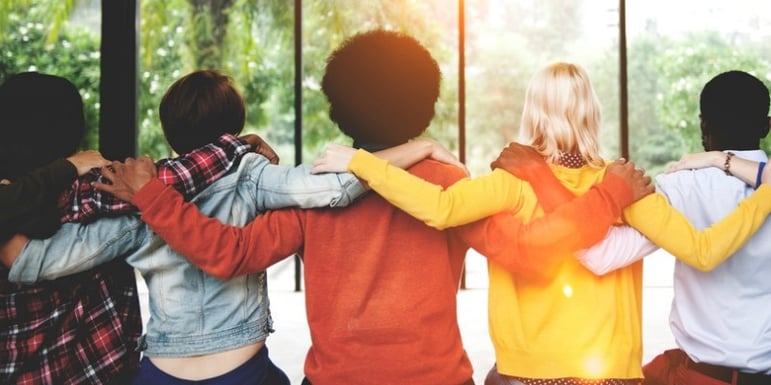 International Women's Day is not only a celebration of our collective progress and powerful voices as women, but it is also a call to "be bold for change." It inspires us to continue open and honest dialogues about our vision for a truly global community, to honor where divisions require mending, and to be vigilant to the opportunities ahead.
Perhaps more than ever before, philanthropy has a critical role to play to make this vision a reality.
While tremendous progress has been made in the lives of women, many women's issues remain under attack, including the "global gag rule," promised cuts to Planned Parenthood, and of course even larger threats of deportation. In these times, it is essential that we remember we have a voice, as individuals, but also as larger organizations and society as a whole. By pure numbers alone, women pose the best opportunity to challenge the status quo and move us beyond the current political and social turmoil. It is incumbent on us to make that stand together.
Our collective voices were heard loud and clear in January as nearly 5 million women, men, and children rallied at 673 women's marches worldwide. In fact, one in every 100 people marched in the U.S. We each have our reasons why we make a stand. I was inspired to march in D.C. because I believe that the achievements of women in our economic, political, and social ecosystems will bring forward new voices and perspectives to champion openness, tolerance, and the important commonalities that bind us.
That day, I marched because I sincerely believe in the strong voices of our female leaders who have said that human rights are women's rights and women's rights are human rights. But powerful voices take many forms, and require robust frameworks to amplify and expand their message. They need to be bolstered by the communities and organizations who give them support, and their unifying vision an audience.
This is where philanthropy plays such a vital magnifying role in the lives of marginalized communities. Philanthropy's voice and investments build our global communities' capacity to support these women and people whose experiences go unnoticed and words go unheard.
I truly believe that philanthropy can be the bold, unifying common denominator that serves the collective public good. Philanthropy can provide the connective tissue, or common framework, that brings us together to make progress in the lives of girls and women, not just on International Women's Day, but every day.
On behalf of Fluxx, I thank you for your ongoing commitment to progress, growth, and our communal well-being. Let us celebrate the promise of powerful women voices and continue to build our strength together.