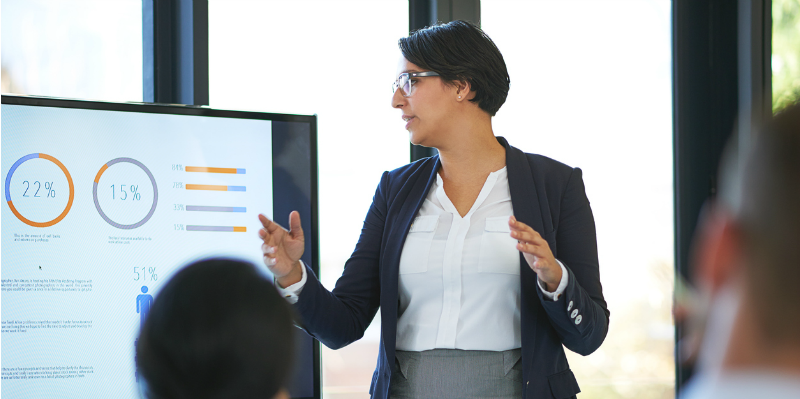 Unfortunately, there's no definitive game plan for grantmakers. "The how of grantmaking," as PEAK Grantmaking calls it, is many times a learn-on-the-fly endeavor, with systems, processes, and best practices handed down from one grants manager or program officer to the next. But sometimes best practices get lost in translation or dropped altogether.
That's why we've gathered what we feel represents the best practices that are common among all effective grantmakers. And while it is true that your foundation has a unique way of managing the grantmaking process, we've uncovered tribal knowledge – broken down into three key steps – that you can employ to improve your efficiency and effectiveness.
Step 1: Conceptualization and Solicitation
Developing the concept: Grant conceptualization starts with uncovering need that aligns with your organization's mission. By researching the current environment, collaborating with experts, and recognizing service gaps, your program officers can identify where financial contributions would have the greatest impact.
Soliciting grant proposals: Your foundation may solicit a proposal directly from grantees you know. Or you may reach out to new organizations whose missions align with yours. Still for others, the approach is to issue a request for proposal on their website and direct nonprofits to it through a press release, social media, or other publicity efforts.
Managing the application process: By providing applicants with detailed guidelines for submitting budgets, narratives, and other relevant information, your grants managers and program officers ensure they receive the exact information they need to make well-informed grant decisions.
Step 2: Awarding and Management
Determining the grantees: Once grant applications are received by your foundation, program officers and other relevant staff can gauge each potential grantee — whether their missions align, whether the nonprofit has developed a strategy for achieving its intended results, and whether the nonprofit's financial health is solid.
Awarding the grant: All grantees must complete and sign an agreement that outlines the expected results, milestones that must be reached, reporting guidelines, and schedule for payments.
Managing the life of the grant: To be sure the organization is hitting all agreed-upon milestones, many grantmakers require periodic reporting to assess the delivery of the program and provide feedback if needed. Much of this reporting can now be completed in real time through cloud-based grantee portals. The data collected along the way can then inform a more accurate and meaningful final analysis of the grant's outcomes.
Step 3: Assessment and Evaluation
Measuring grant effectiveness: The grantmaking evaluation process assesses whether your foundation has achieved the goals or objectives of individual grants, cohorts of grants, or its grantmaking process. It also includes evaluations of the accuracy and appropriateness of the development of a program or initiative and its implementation in a specific setting.
Assessing strategies and tracking progress: Foundations can assess the appropriateness of their program or initiative strategies by monitoring the outcomes and indicators that represent how they believe change will occur as a result of their work. In addition, by tracking progress, they glean valuable insights by observing data and identifying where components might need to be altered or replaced to achieve specified goals.
Informing strategies: The information gathered during an evaluation can be used to critique nearly every aspect of your foundation's grantmaking process, from the questions asked on the grant application to the review and approval process. Your evaluation team should create an iterative process of assessment and learning and use the evaluations to impart new knowledge with each funding round.
Strengthening the sector's collective knowledge: While the information obtained through evaluation and assessment can be used to improve the grantmaking at your foundation, it can also be used to assist other funders, partners, and nonprofits. By sharing valuable information and insights, you not only save another organization valuable time and resources, but as you learn together, both organizations can achieve a much broader impact.
By taking advantage of tools and resources that simplify your funding process and leverage best practices, your can become a more effective grantmaker. When your organization is able to align its grantmaking with other strategic and data-informed organizations, you move one step closer to making good on your missions and those of your partners. For more information about foundation grantmaking and best practices for the "how of grantmaking," read our complete white paper, Grantmaking 101: The Ultimate Guide to Foundation Philanthropy.