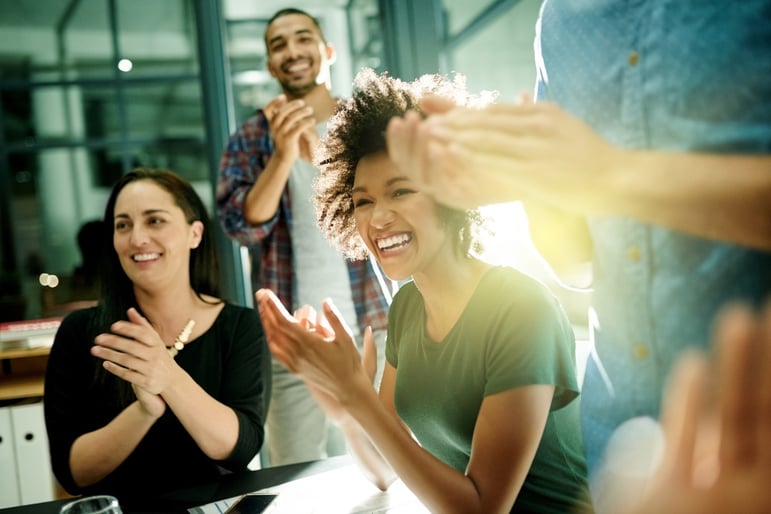 Despite – or perhaps, because of – the unexpected results of the 2016 presidential election, giving trends for last year were overwhelmingly positive. According to Giving USA, charitable donations increased yet again, topping $390 billion in 2016.
At the beginning of 2017, many major funders indicated bigger budgets would be used to counter shifting budget priorities at the state and federal levels. Over the course of the year, many prominent leaders in the philanthropic community – including the Knight Foundation, Packard Foundation, and the Charles Stuart Mott Foundation – also highlighted the need for fast, flexible funding, increased transparency, and the importance of risk-taking – or making "big bets" – in the philanthropic sector.
Flexible Funding: Major Foundations Pivot to Address Funding Cuts
Institutional giving is, by its very nature, careful, methodical, and mission-driven. But what if political urgency necessitates a more flexible funding model, with all the weight of a legacy institution behind it?
This is the question at the center of philanthropic advisor Dara Major's call to arms, published in Philanthropy New York in June. Despite the slow, institutional workings of legacy philanthropy, Major points out, these funders have "had a direct and profound impact on public policy, education, civil rights, education, and basic and applied science."
Here are three major funders who decided to pivot during 2017, allocating more funding to support areas that faced cuts or lack of institutional support:
The Knight Foundation: Renewing a Commitment to Journalism
In September, the Knight Foundation released a statement announcing $2.5 million in new funding for projects designed to improve trust between the public and the media. Funding was also earmarked to support nonprofit news media and to foster accurate information through fact-checking and investigative reporting.
"The challenges posed by rising mistrust in media and the rampant spread of misinformation in the digital age raise urgent concerns about the future of journalism," said Jennifer Preston, the Knight Foundation Vice President for Journalism.
"These projects aim to bring communities and journalists closer together, and help create long-term solutions to the problem of misinformation," Preston added.
Why it matters: By shifting more dollars to support a free press in crisis, the Knight Foundation is signaling both flexibility and responsiveness to their sector. While the amount of budget dollars allocated to solving a particular problem may shift in respect to need, funders with deep knowledge in crisis areas can draw on expertise and relationships with grantees to solve a collective problem as it emerges.
The Packard Foundation: Addressing Institutional Aversion to Climate Change Research
What do you do when one of your funding areas is deleted from the Department of Energy website? If you're guiding the Packard Foundation, you increase your 2017 grants budget by up to $22 million.
According to a statement released in June, the Foundation increased its budget for climate change research as a direct response to lack of support in government.
"Scientific research is being defunded and scientific knowledge discounted; commitments to halt dangerous climate change and increase the productivity of our oceans are being abandoned; and the fundamental right to quality health care is being undermined," wrote Carol S. Larson, the Foundation's President and CEO.
"These changes affect us all, and they have a disproportionate impact on the poor and the marginalized. We cannot afford the long-term damage these decisions could cause," she continued.
Why it matters: Increased transparency, more effective communication, and flexibility around project budgets and benchmarks can ensure that funds will adequately address a sector in crisis. For example, the Packard Foundation opened the lines of communication between their program staff and grantees "to understand where these funds are most needed and may have impact," according to Larson's statement.
The Charles Stewart Mott Foundation: Making a Difference in Flint
Founded in Flint, Mich. in 1926, the Mott Foundation has long made strategic investments in the city. And from the onset of the water contamination crisis in 2014, the Foundation shifted yet more resources to address the problem.
In late 2016, the Foundation partnered with 9 other major funders to provide roughly $125 million to address the water crisis and its far-reaching consequences for health and early child development. The Mott Foundation alone plans on providing more than $150 million over five years.
"Flint's water crisis is far from over," announced Ridgway White, president of the Mott Foundation, in a statement.
"While some funds and services have been provided, we're still waiting for the state and federal governments to step up, replace damaged infrastructure and make long-term commitments to the health and education of children."
Why it matters: When systemic or large-scale problems face grave institutional hurdles from government, philanthropy can step in to close funding gaps. By working collaboratively with grantees and each other and addressing problems in a given sector, funders can better meet the needs of organizers on the ground.
Anticipating that several areas of philanthropic interest would face funding shortages under a hostile political climate, major funders renewed their commitments to sectors like media and journalism, health care, social justice, and scientific research.
These philanthropic leaders are changing their funding approaches to accommodate new national policies and priorities – these approaches can give us insight about not only the year in philanthropic giving, but the future of the sector.