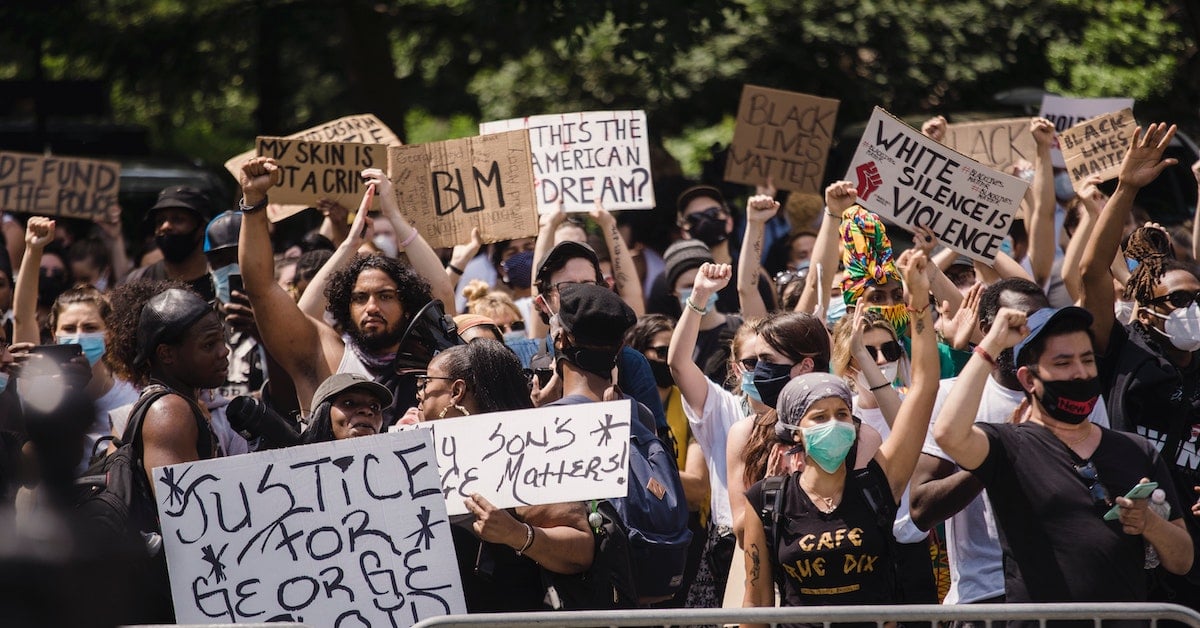 The killing of George Floyd ignited an immediate resurgence of the Black Lives Matter movement, worldwide protests, and grassroots activism and donations. According to the New York Times, $90 million was donated to bail funds alone. Within philanthropy, the events of this summer added jet fuel to the urgent prioritization of diversity equity and inclusion (DEI). In this first-ever Fluxx Community Insights blog, we will share how our clients are prioritizing DEI within their organization, and with their grantees.
Earlier this month we shared a DEI survey with our clients, many of whom had robust DEI work underway already. Unsurprisingly, 80% percent reported that DEI has become an increased priority in 2020. With that said, there are many ways in which funders can support and prioritize an inclusive and diverse environment. And diversity can look quite different depending on the organization's mission and focus. The following approaches are examples of how our clients work to implement DEI practices within their organizations.
If diversity is a priority or concern for your team, we hope these insights serve as a launchpad for your own work.
Foundations are Tackling DEI Internally
The first step to enforcing DEI practices, and in turn making your work more balanced and just, is to look inward at your own team, your leadership, and ensure it represents the kind of diversity that serves your community and mission. Funders surveyed are working to do this in the following ways:
Making a conscious effort to embrace the global characteristics of their network and community by inviting diverse speakers to public events and making sure that their staff is representative of their work
Setting aside a budget for external DEI assessments and recommendations while also prioritizing grassroots, staff-driven discussions
Dedicating time for DEI training, and coupling that training with an in-depth DEI plan
Developing a racial equity framework for decision-making
Hiring a DEI Director and organizing a DEI committee that meets regularly to share and present thoughts in a confidential space
Foundations are Tackling DEI Externally
Who, and what, a funder chooses to fund says a lot about their priorities. This is why naturally many of our clients are also looking to support diversity through their grantees as well. Funders survey reported that they were:
Prioritizing funding nonprofits who are led by the populations they are working to support
Requiring DEI training for all grantees and an equity review of their grant proposal at the award
Focusing grantmaking on black and indigenous people of color, immigrants, and refugee-led nonprofits – and using the organization's communications to lift up their work
Providing capacity building opportunities for grant partners including but not limited to: equitable evaluation, asset framing, and explicitly asking questions about social determinants of health
Lastly, proper data management will let you track and measure your diversity and inclusion. Fluxx understands this. We've previously publicly shared our own diversity statistics and inclusion practices. And we work tirelessly to ensure that Fluxx Grantmaker helps you manage your grantees, and report on your impact as you work towards your DEI goals.

Do you have a unique approach to DEI that wasn't covered in this blog? Reach out to casey@fluxxlabs.com for a chance to be featured in our next DEI post. This conversation (and more importantly the work) is far from over.