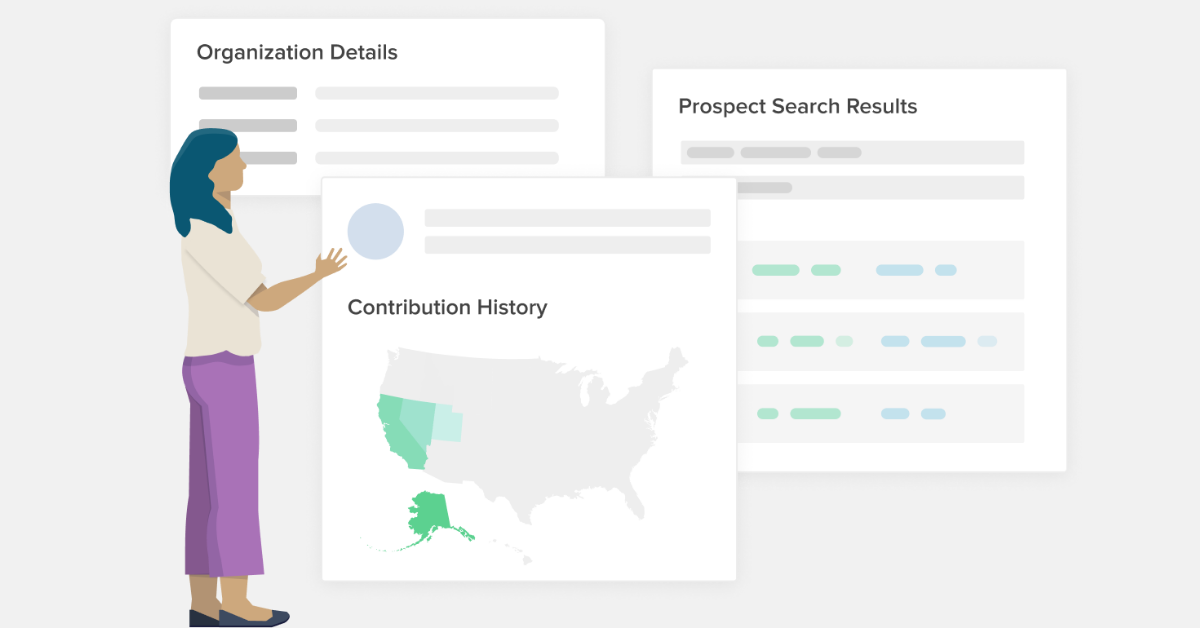 Fluxx is thrilled to announce some major upgrades to Fluxx Grantseeker, our premier grants management toolset for nonprofits. Fluxx Grantseeker Prospecting and Premium features are here! And make no mistake, while both of these offerings do require a monthly payment (affordable), Fluxx remains committed to offering the core components of Grantseeker for free.
Fluxx Grantseeker is part of our commitment to Pledge 1%, meaning we provide part of our Fluxx products for free for the people who need it most – the nonprofits whose mission-fueled work provides lasting benefits for our society in countless ways. And thanks to these new offerings, the Grantseeker toolset is equipped with even more components that will help you propel your mission forward and seamlessly manage your teams. Here's a rundown of what we've added.
Grantseeker Prospecting
You asked and we delivered – it's now possible to prospect with Fluxx Grantseeker! Prospecting is designed to kickstart your funding journey and help you discover new grant opportunities with funders that care about your mission. We know that finding the right funders can be time consuming and stressful, yet it's one of the most important ways that you can maintain and grow your impact for years to come. So we've made it easier for you to research and connect with the right funders to begin fostering the relationships that will support your long-term success.
With an advanced foundation search tool, customized funder contribution reports, organization details and prospect management tools, Prospecting provides everything you need to win more grants! Most importantly, prospecting through Fluxx Grantseeker is easy. Simply add keywords, focus areas, or location to see which funders have awarded grants to organizations like yours. The funders that match your search will be displayed along with their median grant size, their number of current grantees, location, total funding to date, and more.
Sample of an advanced funder search: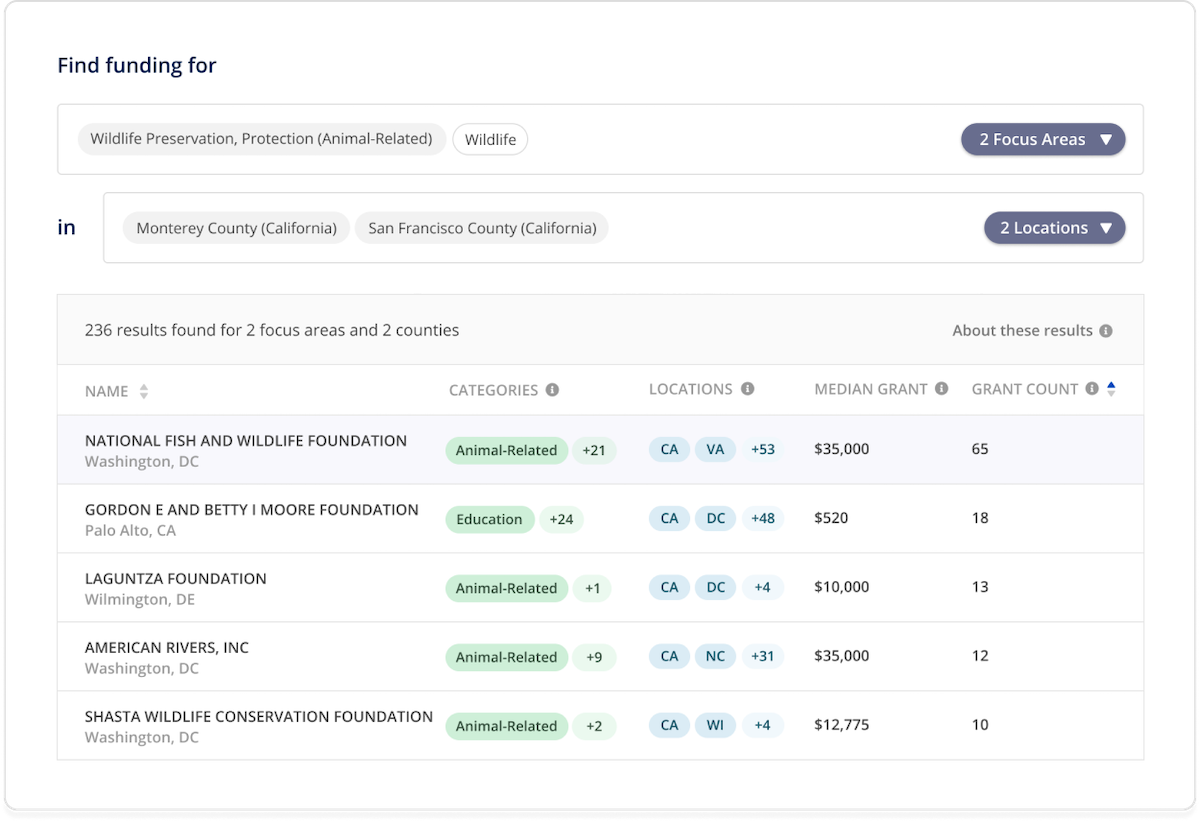 You will also be provided with the contact information for key personnel from each funder who has provided this information, making Prospecting your one-stop-shop to connect with relevant funders. Once you've found a promising funder, you can bookmark the organization for easy access and add notes and priority level to help your team stay focused on the opportunities that matter most.
Prospecting is available at $69.99 per month and you can cancel your subscription at any time.
Get started with Prospecting today and find your next funder with ease!
Grantseeker Premium
Grantseeker Premium is a feature bundle that empowers you to strategically plan, budget, and map your funding progress, understand your data, and report back on a grant's progress to your funders or board. With a clearer understanding of your budgeting and impact, you'll be well equipped to forecast and strategize how to power your mission.
Grantseeker Premium comes with:
Program Budgeting

– Enables you to track funding targets by Program, giving you a more granular view into your progress against your funding goals

Advanced Excel Reports

– Provides you with a library of purpose-built report templates, making reporting easy and straightforward

Premium Data Visualizations

– Gives you a "bird's-eye" view of your data with easy-to-read graphs and charts

Google Drive Integration

– Makes it possible for you to attach files from Google Drive to your Grantseeker records, so your records stay up-to-date with any edits or changes
The Grantseeker Premium features bundle is available for $24.99 a month. You can get started with Grantseeker Premium today and cancel your subscription at any time.
Not familiar with Fluxx Grantseeker? Visit our website to get started. Let us help you manage your grants, budget, team, and more!