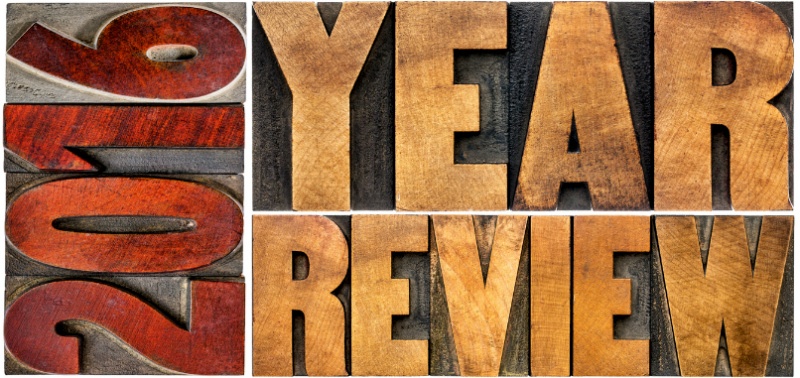 The only way to get where you want to go is to know where you've been. Many of the prominent themes in philanthropy from 2016 — some perennial "evergreens," others born of a new political landscape — demand our attention now more than ever.
With that in mind, we've rounded up the five most critical ideas of 2016 and how they'll influence philanthropy in the coming year and beyond.
1. Philanthropy as the antidote to inequality In 2015, Darren Walker of the Ford Foundation called for a "new gospel of wealth." The Ford Foundation took the lead in this area in 2016 by launching a billion-dollar initiative aimed at supporting social justice organizations. Funds are slated to target projects that encourage civic engagement; gender, racial, and ethnic justice; youth education; and internet freedom, among other areas.
Why it matters: Under a Trump administration, economic disparities and systemic injustices are bound to be more evident than ever before. Philanthropy can close opportunity gaps and alleviate injustices by embracing new approaches to how their capital is spent and invested. Those in the sector who want to ignite real progress must listen to activists and marginalized groups on the ground, and then develop strategies that align with their needs. Whether it's racial equality, criminal justice reform, or other forms of inequality, philanthropy has a critical role to play in addressing the most pressing issues of our time.
2. Donor-Advised Funds Despite a recent surge in popularity, donor-advised funds (DAFs) are nothing new. In fact, the first DAF originated in 1931. But more recently, DAFs are experiencing a renaissance. Fidelity Charitable ranked No. 1 on this year's Philanthropy 400, The Chronicle of Philanthropy's ranking of American nonprofits based on dollars raised. It's the first time a sponsor of DAFs has landed the top spot.
Why it matters: DAFs have become a competitive force driving change in philanthropic models. Critics argue that money raised for charitable giving should be used right away instead of being stored in a fund indefinitely. But the fact is, donors are showing substantial interest in DAFs. The philanthropic sector must be willing to adapt to the evolution of donor preferences if it wants to stay relevant and keep donors engaged.
3. Machine-Readable 990s The IRS made electronically filed Form 990s machine-readable in June this year, offering the public unprecedented access to charity groups' disclosures. Although 990s were always publicly available, it was time-consuming to pull and sort through the complex stacks of print-outs. Now, it's much easier to pull meaningful data on tax-exempt organizations' financial holdings, board members, fundraising expenditures, and salaries.
Why it matters: Open data like this has the potential to be a game changer. And technology that allows us greater and easier access to open data — like machine-readable 990s — has made that potential a reality. This is another way technology is helping philanthropy to streamline its grantmaking and make giving much more data-driven and effective.
4. Impact investing Social impact investing is changing the way traditional organizations approach grantmaking. During the past three years for example, the Heron Foundation shifted its focus to emphasize market-based strategies in all of its programs as a response to the continued prevalence of "systemic social ills," according to Heron President Clara Miller. Miller has spoken in favor of a new model of philanthropy that leaves behind outdated, ineffective models in favor of results-oriented initiatives.
Why it matters: Heron's example illustrates the need for innovation in philanthropy. The challenges and technologies of the 21st century demand fresh, data-driven thinking. Impact investing marries capital investments with real human need, a model that could spur progress in communities that need it most.
5. Reasons for Optimism in Corporate Philanthropy Corporations have long invested in social good as a way to account for the impacts they make on the communities in which they operate. That trend has only strengthened in recent years. Big companies in the United States donated more than $18.45 billion to nonprofit organizations in 2015, including arts and cultural organizations, health and human services, educational institutions, and other causes.
Why it matters: As we look back to look ahead, we find reason for great optimism in the philanthropic community — and a strong resolve to do more. Now is the time for philanthropy to double down on its commitment and obligation to uphold the greater good in society.
Newer, bolder ways of thinking along with advancements in technology are daring and empowering us to meet the world's most pressing needs, and some of the most influential charitable organizations are answering that call. From the Ford Foundation to grassroots organizers, from Standing Rock to our nation's Capitol, we must all reflect on 2016 so we can make a real impact in 2017. Read the complete Year in Review: What Philanthropy Can Learn from 2016.