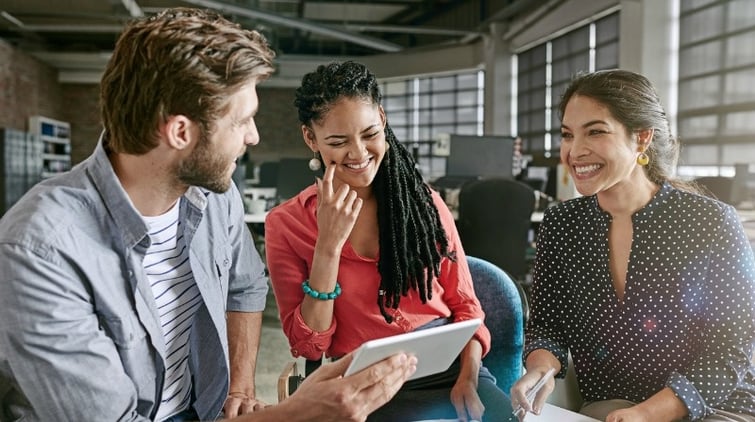 Fundraising and donations are key components of any nonprofit's development plan, but those strategies alone often won't cover everything your organization wants to accomplish. That's where grants come in.
With more than $77 billion in grant financing awarded through corporations and foundations every year, there's funding for any type of nonprofit. Your nonprofit can obtain funding, whether it's new or established or local or regional in scope. And you can find support for a wide array of needs if you do your research and reach out to the right funders.
Know your grants!
While giving has increased over the years, it still remains more important than ever to be strategic about your grant requests. More giving can equate to more impact as long as there's strong alignment between the funders and the nonprofits.
The first step is knowing what types of grants are out there. That said, here are the four common types of grants that nonprofits will come across:
General operating support
Also called "unrestricted support," these types of grants support a nonprofit's general mission, allowing nonprofit leaders to strengthen their services as they see fit. You can use this type of grant to help cover costs like salaries and overhead, expand a program, invest in technology, or improve fundraising efforts. The money doesn't need to be dedicated solely to a particular project or program.
A general operational grant may appeal to funders who want to give high-performing nonprofits the flexibility to invest in their organizations in the most effective way possible. Other funders, such as smaller family foundations, may see general operating grants as a natural extension of grants designed to increase a nonprofit's capacity.
Capital grants
Capital grants go toward projects/programs or "campaigns" in need of renovations, rehabilitation, equipment, furnishing, and other major material purchases for outdated facilities (such as land and real estate purchases).
Unlike general operating support, however, capital grants are for a designated purpose. Organizations cannot use the money freely; they must put the funding toward the agreed-upon campaign. Additionally, capital grants have a strict timeline nonprofits must follow.
Project-specific grants
Project grants support specific services for a specific period of time; it's funding for a particular initiative a nonprofit will undertake, meaning the nonprofit's mission and goals must oftentimes align with those of the funding organization. In most cases, organizations eligible for a project-specific grant apply for a portion of a larger pool of money, competing to demonstrate that they best meet the application criteria. The foundation offering the grant allocates the money based on the applicants' needs and goals.
Capacity-building grants
Capacity-building grants aim to improve the ability of a nonprofit to serve its clients through internal improvements. That can mean any number of things; it could be forming new collaborations, creating or revamping organizational plans, or developing new income sources or professional development opportunities for staff and board members — anything that will give a nonprofit more time to focus on the people it serves. Capacity-building grants don't necessarily focus on a program or an outcome; their aim is to produce a more competent or professional organization capable of providing improved client service.
Knowing which types of grants are available helps you target the right ones for your organization — and targeting the right grants increases your chance of getting funded! Grants play an important role in accomplishing a nonprofit's goals, so don't leave money on the table by overlooking this valuable revenue source.