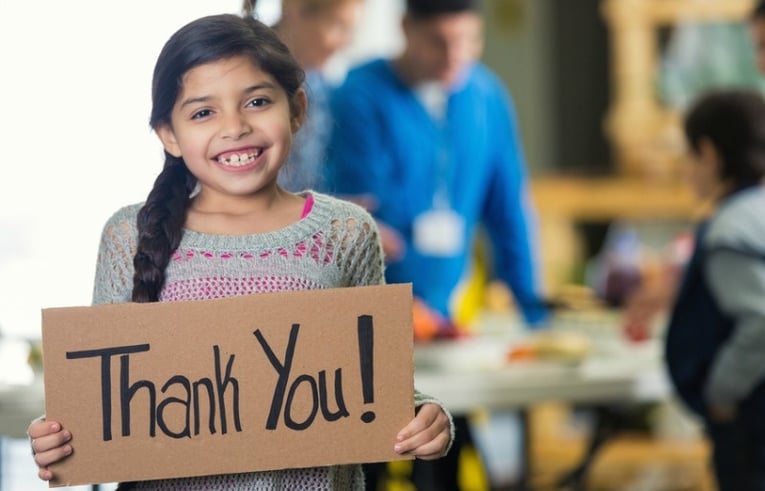 Philanthropy is more than just a charitable donation, with no expectation of returns. It is a desire to give in the hopes of improving the lives of all beings on earth. It is action prompted by a love for humanity. And now, more than ever, it is a source of hope.
Today on #NationalPhilanthropyDay, Fluxx celebrates the great work of the nonprofits, funders, donors, activists and everyday givers who strive to make the world around them better for all. We live and work in a unified ecosystem where each plays a critical role in how our social, economic and environmental systems continue to evolve.
As we near the end of 2016, we look back at an ever evolving landscape not without its challenges – and opportunities. Now more than ever, the work of philanthropy will be absolutely crucial in the fight to protect equality, the environment, basic human rights, and those who don't have a voice – not only in this country, but across the world.
And looking ahead, yes, we have an opportunity. We have much to look forward to. Total giving is expected to rise above historical 10-year and 25-year average rates of growth. Philanthropy and the visionaries and the change makers that philanthropy funds are a formidable power.
I find peace when I focus on the future. I envision a far more interconnected philanthropic ecosystem. Empowered by technology, funders of all kinds (even individuals) will have the ability to give in a frictionless environment.
And funders and nonprofits will continue to forge powerful relationships. We'll be able to collaborate more, learn from each other, and transform those lessons into meaningful impact. We'll be able to drive change at a much greater rate and scale.
So thank you to all those focused on changing the world for the better.
We're grateful to be by your side on #NationalPhilanthropyDay and every day, as we mobilize for a just and prosperous world.