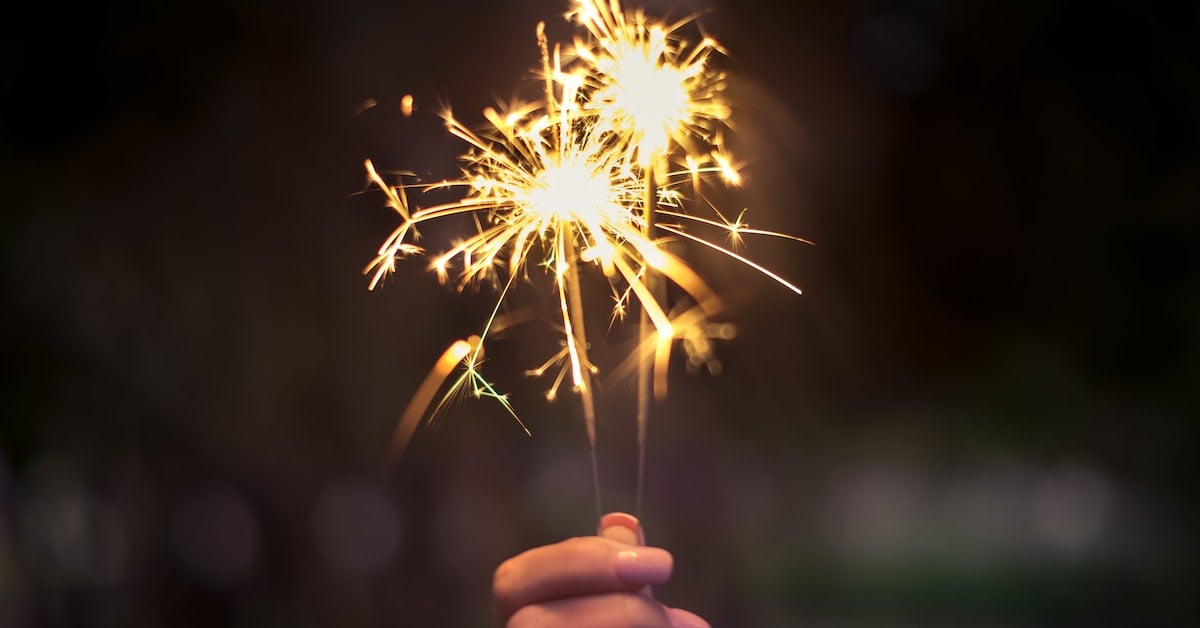 Maybe it's just us, but 2020 is ushering in a sense of excitement and finality. Another decade is coming to a close, leaving many of us to reflect upon the last 10 years, marvel at the changes we've seen, and ponder what's to come. In the last decade we've witnessed everything from the Arab Spring, the #MeToo movement, increasing concern for climate change and increasing natural disasters, and on a lighter note: iPhones four through 11. Philanthropy has experienced sweeping changes as well. The buzzwords of the early 2010s are long gone, replaced by the priorities we see today.
So before we charge into the next decade, let's take a moment to reflect on the greatest trends and movements in philanthropy from 2010 to today. After all, the past shapes our future, and in order to create a better world moving forward, we must grow from our past.
Mega-Donors Aimed to Spend Money Within Their Lifetime
The Gospel of Wealth set the tone for much of the American philanthropic movement, and up until recently the core values remained relatively unchanged: the uber-rich have a duty to share the wealth they've amassed. What the Gospel of Wealth doesn't mention, is when the leaders of capitalism needed to share their wealth.
In the last 10 years, we've seen a shift in urgency with a focus on the rich giving back actively, within their lifetime. Rather than bequeathing a massive fortune to a private foundation after death, foundations are being set up during mega-donors lifetimes, with the goal being to give away as much wealth as possible while the donors are there to witness the impact of their funds.
The Giving Pledge is the most well-known of these efforts. And while we've seen 204 mega-billionaires and millionaires sign The Giving Pledge so far, it remains to be seen whether or not it will truly be possible to give away such a fortune in one's lifetime. For those that are successful in their efforts, we predict a subsequent uptick of foundations spinning down in the next decade. We saw this happen with The Atlantic Philanthropies in 2016, and we hope to see more in the future.
Institutional Philanthropy Collaborated in Earnest
Funding collaboratives were more of a fringe trend in 2010. So were funding circles, giving circles, and the idea that in order to truly generate lasting impact, funders should pool together their resources in order to tackle large societal issues. A distinct shift took place halfway through the decade. In 2014 we witnessed concerted efforts from The Ford Foundation, Knight Foundation, The Kresge Foundation, and others to come together to pool $330 million dollars to save the entire Detroit Institute of Arts collection as the city teetered through its bankruptcy. This effort to preserve the culture of a city that had already lost so much in the housing market crash and the decline of the domestic auto industry was a true testament to philanthropy's reach.
This was also a wakeup call to our nation about not just what philanthropy can do for citizens, but the dire struggles that communities faced post-2008. This collaboration will continue to grow as technology and the ways we measure and report on impact are further refined.
Impact Overtook Capacity Building
Up until recently this past decade, and the decade prior to that, philanthropy focused on 'building capacity.' And yes, our community still thinks in capacity building terms. Foundations still want to carve out capacity for nonprofits, the Tech For Good space still prioritizes building easy-to-use capacity-building management and fundraising tools for grantseekers and grantmakers; but midway through the decade, the conversation shifted to talking about impact. Impact investing became one of the most promising philanthropy trends. Philanthropists continued to push for better impact measurement and asked themselves: How can we generate lasting impact that will fix problems and preserve culture for years to come?
The importance of this impact measurement will only grow in the next decade. Donors, funders, and grantees will have to think critically in terms of impact and measurable value. It's easier than ever to donate (it takes a click of a button on social platforms), but with that ease comes concerns about legitimacy and the desire to know where the money is going. Showcasing impact in a way that draws in a committed community will be the only way to mitigate these concerns.
Technology Connected Philanthropy in New and Better Ways
If you aim to spend money within your lifetime, collaborate in earnest, and trade in 'building capacity' for 'creating and measuring impact', you're going to need technology. And thankfully, a decade is a lifetime in tech years. In the last decade, we saw a majority of foundations move their work into the cloud and onto grants management platforms, we saw a slew of fundraising and crowdfunding platforms explode in popularity and jockey for market share, and we benefited from dramatic improvements in hardware – from phones to laptops and tablets.
This coming decade looks to be just as exciting for technology. Blockchain will likely dramatically change the way we give, especially in developing nations with volatile banking systems. AI and machine learning are predicted to improve the ways we research, but not without risks (tech is only as good as the people who make it, after all), and technologists are continuously working to improve how nonprofits research funders and keep track of changing guidelines. Diversity, equity and inclusion practices will improve and hopefully become more embedded in our work as we learn more deeply from the communities we serve and our teammates. At its core technology improves how we share information and, therefore, how we learn from one another.
So, how do you feel about philanthropy's progress as this decade comes to a close? Are you wistful for the days of the iPhone 4 and chunky laptops? Likely no. We hope that, like us, you're optimistic about what's to come and curious about the innovations the next decade will bring. We'll be here, continuing to innovate, sharing our updates and discoveries and bringing the philanthropic ecosystem together so you can create a better tomorrow.