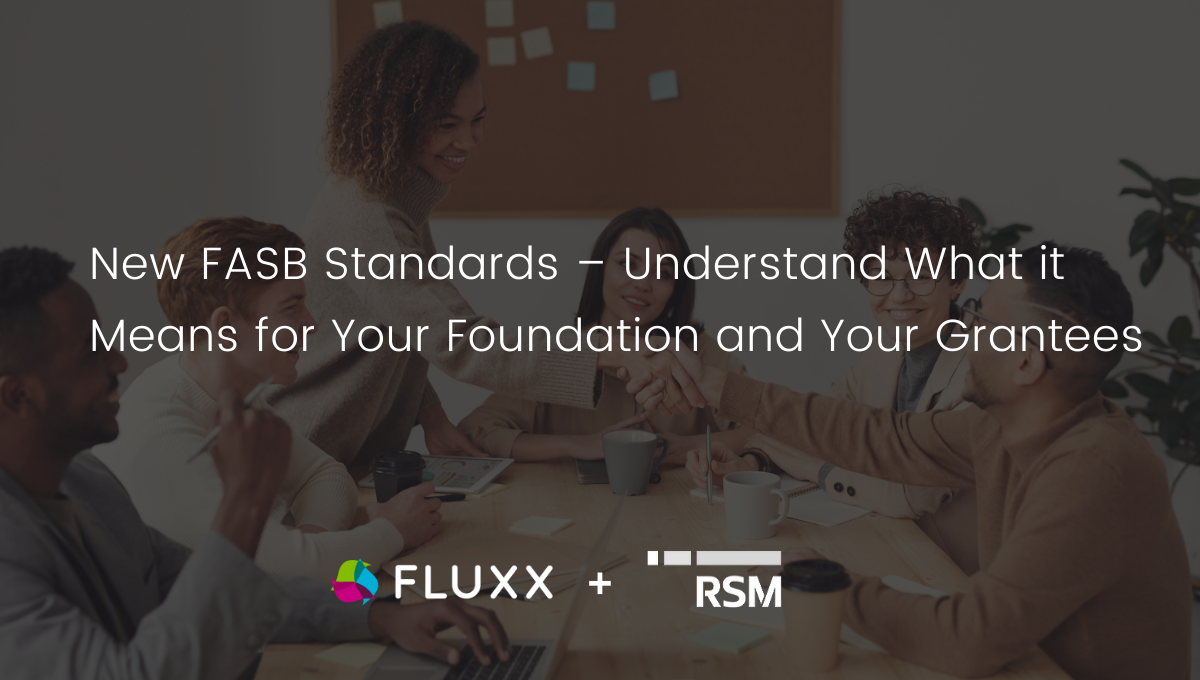 It's happening this year. Accounting standards are changing and your foundation will be expected to adhere to the new FASB updates this winter. But what do they mean and how should you implement them? What are the most seamless and straightforward approaches for your team and your grantees? Our webinar is here to help.
We partnered with RSM (a leading audit, tax, and consulting service) for this presentation to make this process clear and easy for you. Get the expert perspective of RSM on the accounting implications of these new standards and hear from Fluxx how grants management technology can help you implement them.
Our webinar explores:
What the new FASB standards cover
What the new FASB standards mean for you and your grantees
How your grants management solution can help
Examples from Fluxx clients who have already utilized their Fluxx instance to help adhere to the new FASB standards
Changing your accounting practices can seem overwhelming, this webinar cuts through the jargon and leaves you with actionable solutions.
View it today, or anytime, on our website.
Thanks to everyone who joined our live webinar and took the time to ask such great questions during the Q&A!