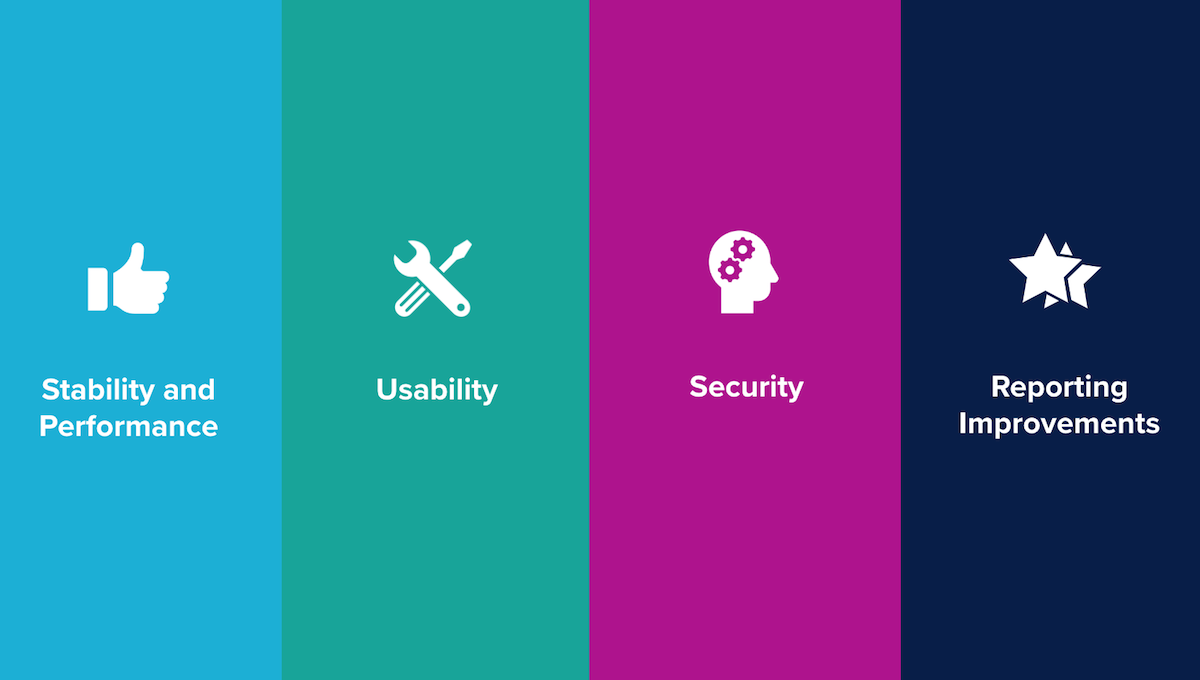 Today at Fluxxcon we announced some exciting new product features which enhance Fluxx's ability to facilitate true collaboration between givers and doers.
Our new features focus on performance, usability, and security, ensuring that you can continually increase impact throughout your programs and focus on the excellent work you do rather than mundane tasks.
Our new features include:
Dashboard Manager – Bolstering usability, this feature improves the ability to create, manage, and share dashboards. Users can save dashboards into a personal folder and sort them into functional groups to expedite tasks and increase capacity.
Table Dashboard – Provides a new way to view, filter and work with a large volume of records at one time. Table Dashboard improves visibility with the filtering of multiple models by selected records and the inclusion of both grants and requests in a single tab.
Connected Portal – Facilitating more meaningful connections between grantmakers and grantseekers, the Connected Portal provides a single sign-on for grantees to engage with every foundation they work with, even those not on the network. This single, consistent view allows nonprofits to share information and streamline their application and grants management process. Likewise, grantmakers see a ready view of grantee activities and key metrics.
These enhancements will help both foundations and nonprofits alike. Foundations can dramatically decrease the time it takes to asses grant requests – ensuring that funds are quickly distributed to the right people at time right time. Nonprofits are now alleviated of onerous processes and reporting.
For convenience and ease-of-use, grantseekers will be able to connect to commonly-used tools like Google calendar, Outlook and iCal so they can easily assign tasks and track application and payment status, all within one easy-to-use system.
"Fluxx, and the paradigm change it represents, is the future of grant reporting and impact assessment in the field of philanthropy," said Kris LeCorgne, director of grants administration at the Knight Foundation.
Our solutions for grantseekers are available for free here. To learn more about how top foundations get work done, request a demo of Fluxx today.