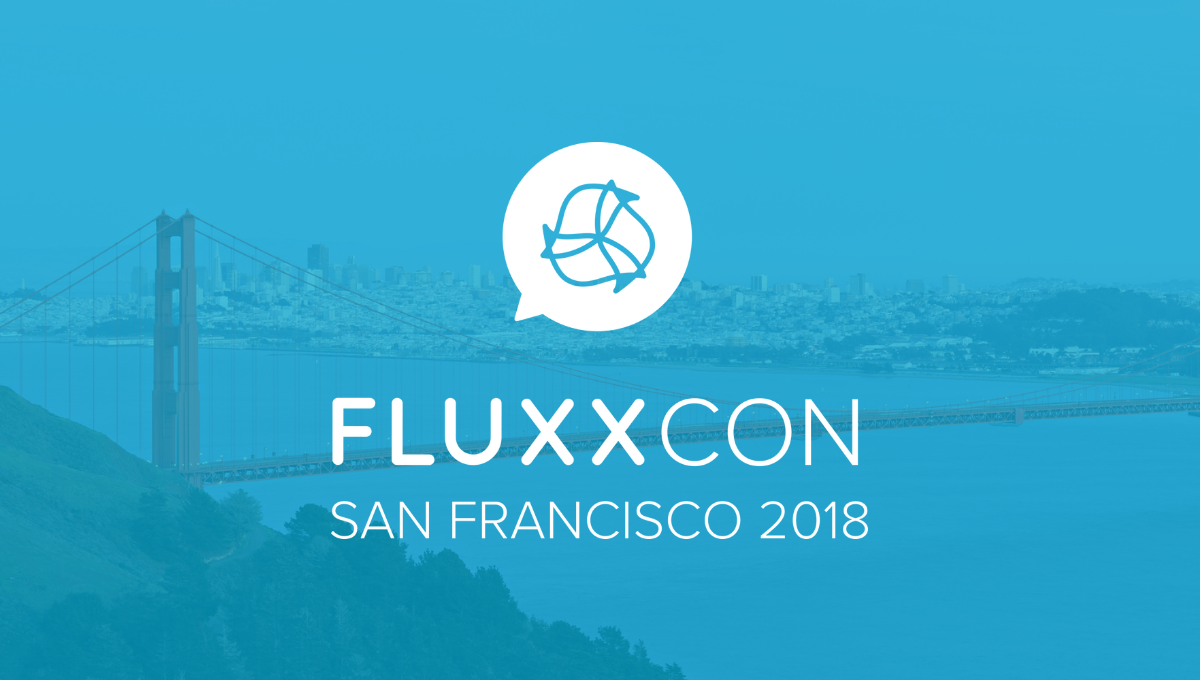 Our user conference, Fluxxcon, is fast approaching. Taking place on October 9th - 11th, at the Golden Gate Club in San Francisco's Presidio neighborhood, tickets for Fluxxcon are nearly sold out, so act now if you want to join us!
We will kick off with a half-day of training sessions, followed by two days of illuminating conference sessions featuring speakers from Caring for Colorado Foundation, IDEO.org, The Chronicle of Philanthropy, Smarter Good, Tipping Point Community, our own Fluxx leaders, and more.
Highlights of the training sessions include: How to share admin responsibilities with Permissions +, enabling programmatic budgeting, and how to transform your impact with Grantseeker.
During the conference portion of Fluxxcon, Sonia Sarao, our VP of Product, will present on all of the latest platform features and updates, along with our product roadmap. To see the full Fluxxcon training and conference agenda, visit our website.
Fluxxcon is the only conference where users and members of the Fluxx community can mingle with other philanthropy industry leaders, grantmakers, and program managers, to amplify their impact in the world.
And of course, if you're curious about Fluxx and interested in learning about how you too can accelerate your impact by streamlining your operations, reducing slow bureaucratic processes, and freeing your team's time, then we encourage you to register.
There will be plenty of time to network as well. Breakfast, lunch, and post-conference cocktails will all be provided right in our beautiful Presidio venue.
Secure your spot today.