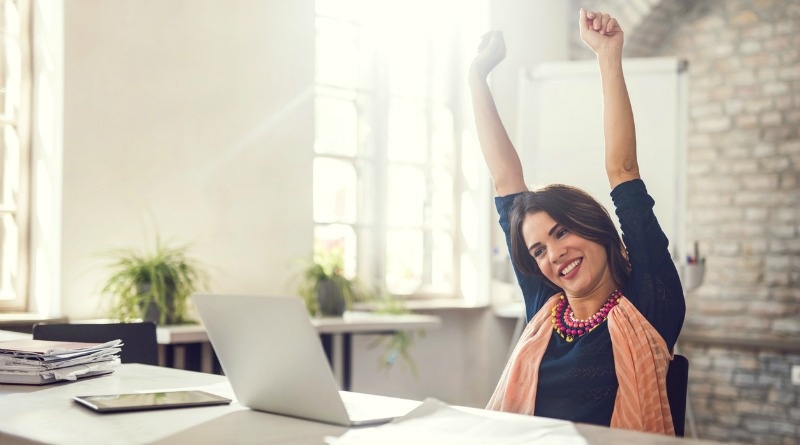 There are many (sometimes seemingly infinite) pieces to the grant-winning puzzle. Amid everything nonprofits have to gather, synthesize, and communicate in order to apply for a grant, there's one aspect of an organization's profile that sometimes gets overlooked: its Story, with a capital "S."
In fact, it's been said that storytelling is the best marketing.
Your nonprofit's narrative communicates your mission in a consistent and relatable way to build trust and motivate action. Like a brand, your story should shine through your marketing efforts. It clearly articulates your nonprofit's goals and accomplishments, helping others understand how their contributions advance those aims.
In a landscape crowded with worthy causes, the right story — driven by the right data — makes the work your nonprofit does get noticed.
The Power of Story
Why a story? Stories connect and inspire. Because many nonprofits may not be offering gadgets, we activate support with the vision of the better world we're creating. The deeper the story, the easier it is for a decision-maker at a foundation to believe they will make an impact by supporting you.
While storytelling is more of an art than a science, there are still best practices for telling your narrative strategically. Here are our tips for building a story that foundations won't be able to ignore:
Start with your mission statement.

Your mission or vision statement is a short, clear sentence or two outlining your nonprofit's objective. It explains what sets you apart and demonstrates the philosophy guiding your work. An excellent mission statement provides a compelling "why" for your staff and supporters. Get it right, and the statement is the start of your story.
Compile the data.

Emphasizing storytelling doesn't mean ignoring the numbers. The two complement each other — storytelling gives data context and life, and in return, data cements storytelling with evidence. Whether the data is historical or current, hard numbers help you draw meaningful conclusions from your story, bolstering grant applications with proven points as to why your organization's narrative matters. The best part is that the data is already in your hands; all you need is to compile it alongside your story.
Rally the team.

The next piece of a solid brand story is cultivating staff buy-in — employees are, after all, a nonprofit's consummate storytellers. The narrative drives what your staff does and how they do it. It's implicit to your organization's culture. When employees internalize the story, they will champion it in their work, across their social platforms, and in conversations. This makes the story more comprehensive, enhancing the case you make to foundations. Letting your staff weigh-in on the story will help them lead the change.
Speak out (side of the office)

. One of the best ways to communicate your mission to others is to attend and speak at conferences and events. Speaking engagements are a low-cost, high-impact opportunity to spread your nonprofit's mission. Public speaking also lends credibility to your organization because sharing your expertise demonstrates your authority and trustworthiness.
Make sure your digital home base is up to date.

Your website is the most impactful platform because it's the most accessible (and you're often including your website's link in grant applications).

A recent study

found that the information nonprofits provide themselves is perceived to be the most reliable — especially by foundations — so your website is the best place to tell your story how you want it told.
Make sure your website is laid out logically, with your mission and key information right on the homepage. Beyond that, you can use it as a tool for engagement, providing updates and allowing supporters to share with you. Websites also let you spread cause-related trends and breakthroughs, which helps tell the larger story about your nonprofit's niche in the world.
Don't forget about your printed marketing collateral.

Tell your brand story in your hard copy materials, too. Some organizations overlook printed materials because they're a bit pricier and not as accessible as a website link, but they're nevertheless effective — you never know whom you may meet at a conference, trade show, or even out and about outside of work. Getting a well-crafted brochure in the right hands helps you make connections and increase your chances of securing grant money.
There's no magic trick to securing grants, but having a compelling story can improve your appeals. A narrative shows how supporting your mission creates a better future, aligning with a foundation's goals. Sharing it consistently across your marketing channels builds trust and creates a convincing argument. And if a decision maker can see how their foundation can be a critical part of making a meaningful impact, that grant just might be yours.