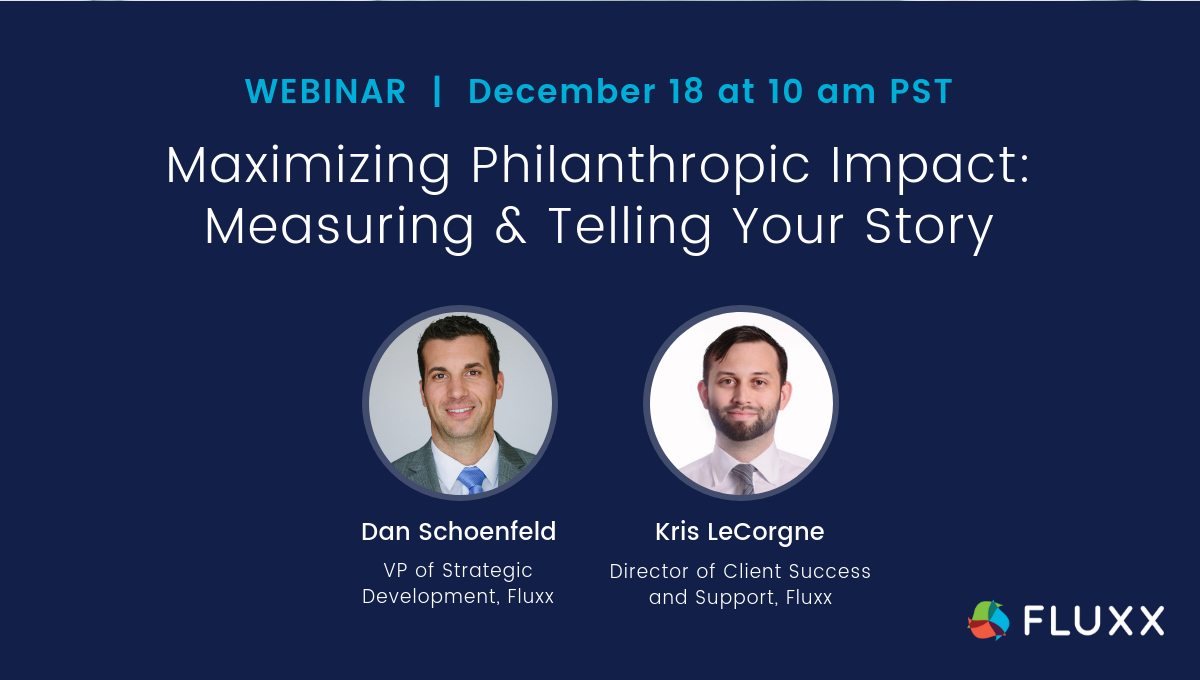 Want to know how to measure and maximize impact with your grantees? Our December 18th webinar (at 10 am PT/1 pm ET) will show you how.
At Fluxx we know that developing a more collaborative approach to enhancing philanthropic impact is no small feat, and can vary greatly from foundation to foundation. What's consistent throughout, however, is the importance of data and how it can tell a powerful story. This webinar will showcase real data and a customer pilot program – completed this year – to explore results from both the funder and grantee perspective.
Fluxx VP of Strategic Development, Dan Schoenfeld, will moderate this webinar with Fluxx's Director of Client Success and Support, Kris LeCorgne. Both Schoenfeld and LeCorgne are deeply aware of the funder perspective, having served as Directors of Grants and Impact Administration at a prominent foundation that prioritized grantee impact.
Register now to learn how to:
Measure and maximize impact using a systems-based solution
Enhance and sustain philanthropic impact with data
Refine data collection with strategic frameworks and targeted data collection