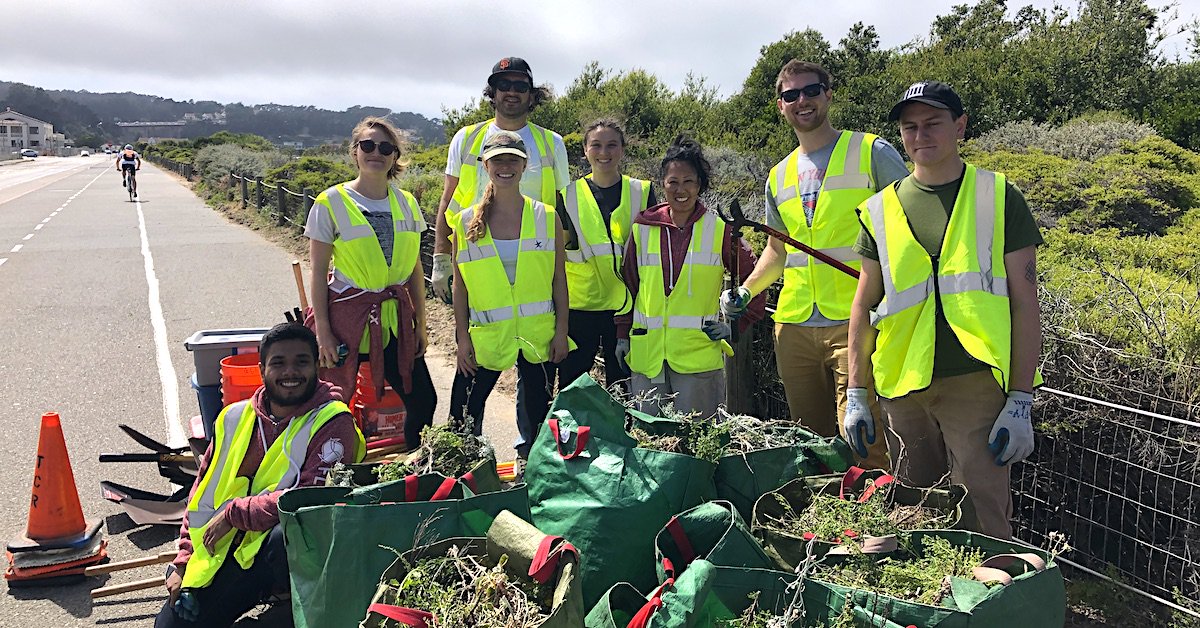 Say it with us, Giving Tuesday is the best thing to happen to Thanksgiving since the Thanksgiving Day Parade became televised. And this year, we're planning to pay it forward in three major ways. So keep reading to learn more about where you can find our team this Giving Tuesday!
We're Volunteering
This December 3rd our entire San Francisco headquarters will return to Alameda County Community Food Bank. For over 30 years the food bank has distributed millions of healthy, well-balanced, meals throughout Alameda County. Their CalFresh critical nutrition program and their ongoing advocacy work ensure that poverty and nutrition are at the forefront of community conversations and looped into public policy. Last year we bagged and sorted 17,600 pounds of food which equals about 14,600 meals for food-insecure families.
This will be our fourth Giving Tuesday with Alameda County Community Food Bank but it's not the only volunteer work we participate in. Throughout the year our team breaks into small groups and gives back through various volunteer activities scheduled during the workweek.
We've worked closely with Project Open Hand, an organization focused on improving nutrition for vulnerable individuals in San Francisco and Oakland. We've also spent time at GLIDE, a local community shelter, to help serve and clean up after their lunch program, volunteered with ASPCA, and lastly, we've banded together for beach cleanups and local trail maintenance.
We're Gift Matching all November
This year, along with our annual office-wide Giving Tuesday volunteer excursion, our team will also participate in an employee gift matching program. We are matching dollar for dollar contributions (up to $100 per full-time employee) for the entire month of November. The gifts have been pouring in and our team was encouraged to research and select the charities that matter most to them. We're thrilled to give back to so many incredible organizations!
Tell Your Friends – We're Discounting Fluxx Grantseeker
Lastly, as part of our Pledge 1% promise and as part of Giving Tuesday, we're stepping up our commitment to nonprofits by offering a discount on Fluxx Grantseeker premium features.
While we remain committed to always providing our basic Fluxx Grantseeker toolkit for free, we're thrilled to also offer a discount on Grantseeker Premium and Prospecting features this holiday season! We know that nonprofit budgets are tight and that these paid features are highly sought after – they make it easier for nonprofits to find new funders and maintain funder relationships with advanced reporting and more – so we are offering these valuable features at a reduced price with a year's subscription! Check out our pricing page next week for more information.
We're excited to participate in Giving Tuesday in so many special ways this year. While we strive to maintain the energy of Giving Tuesday year-round, dedicating a day to giving back is truly what the holidays are about for all of us at Fluxx!