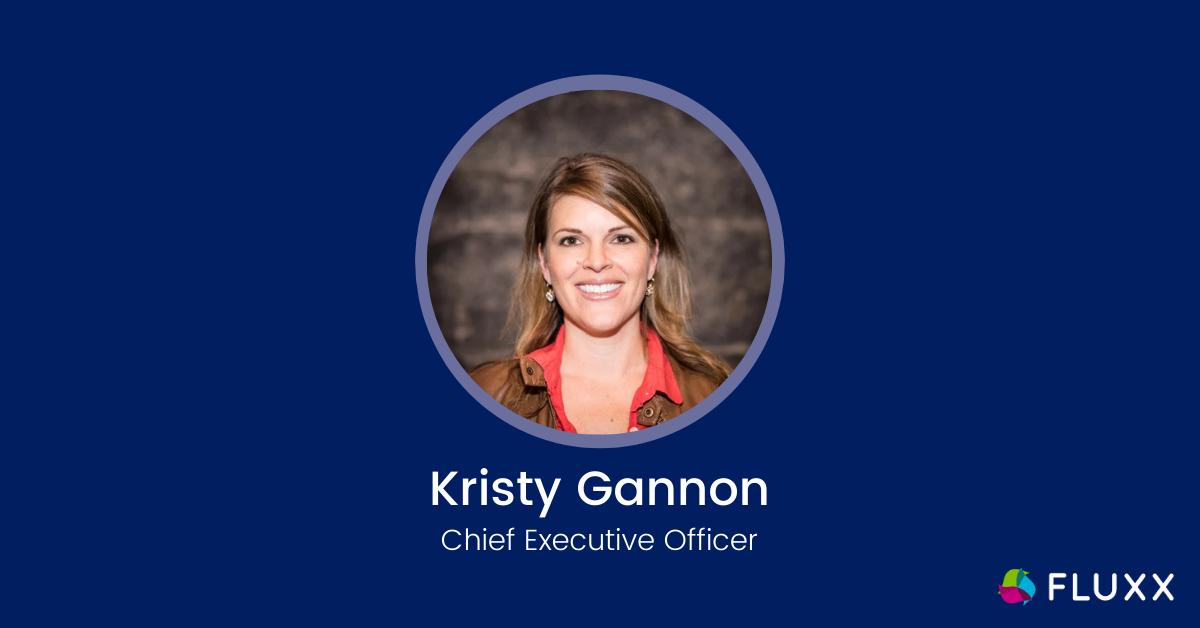 Fluxx is pleased to announce that Kristy Gannon will be assuming the role of Chief Executive Officer, effective immediately. The role was previously championed by Madeline Duva, who will remain at Fluxx as an active board member.
Gannon was Fluxx's first full-time product hire back in 2012. She originally joined the team as the Vice President of Product. She then quickly transitioned to the role of Chief Product Officer followed by Chief Operating Officer prior to stepping into the role of CEO. In her eight years at Fluxx, Gannon has supported Fluxx's growing client base, fostered team development, scaled the company's operations, and developed countless capabilities within the Fluxx platform. Her product, engineering, and strategy expertise have been integral to the success of Fluxx and its grants management product.
Gannon's transition to the role of CEO has been in development for several months. As Fluxx is entering a new chapter, she will lead the organization's ambitious plan to expand its product offering and to continuously improve how Fluxx serves its clients and community.
Fluxx's vision is to build the most innovative platform for giving and impact in the world. With the philanthropic industry grappling with increased pressure to better serve all communities, funders and nonprofits alike are being pushed to work quickly and provide increased support for social, environmental, and health-related causes. In this context, the need for innovative solutions purposefully designed for this sector has never been greater.
Fluxx has been solely committed to serving philanthropy since its inception. Today it continues to collaborate with its community of partners and clients to collectively drive impact and further diversity, equity and inclusion.
Fluxx would like to thank Madeline Duva for her willingness to step in and "steer the ship" as she would say. Duva was a steadfast CEO during a time of growth and stabilization for the company and team, and was instrumental in setting Kristy Gannon up for success in her new role.
For more information on Fluxx's mission, values, and team, visit our Company, and Team pages.