Featured
Do corporate givers hold the secret to funder agility?
Subscribe
Be the first to know about new Fluxx grants management resources, blog articles and podcasts.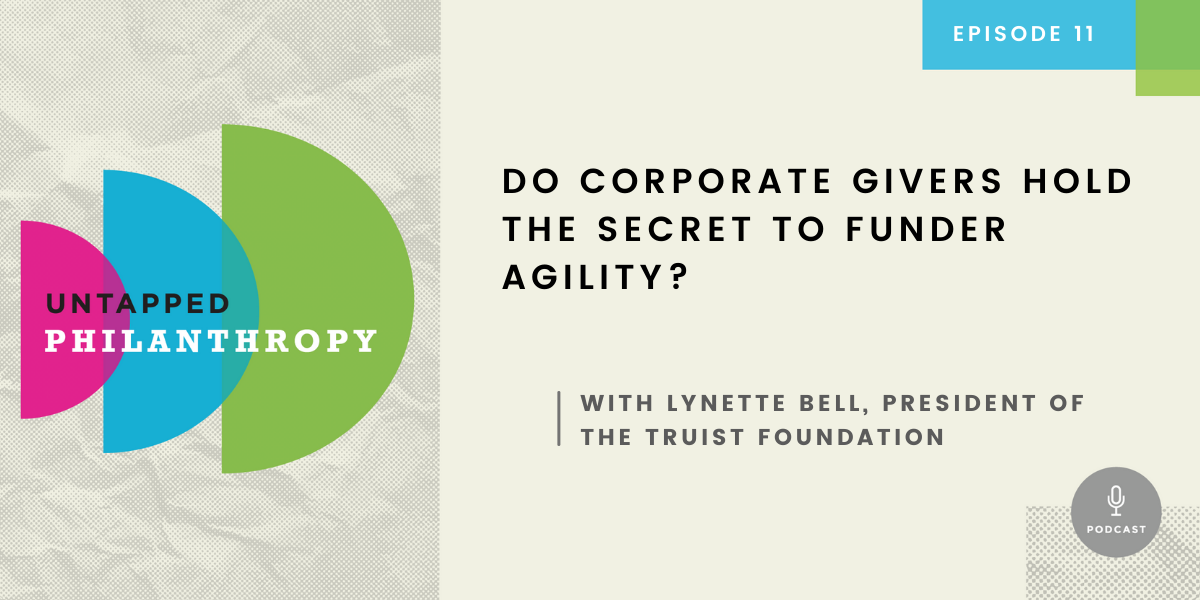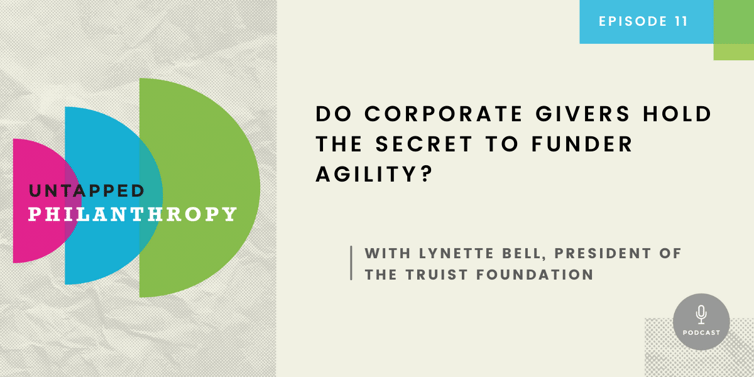 SunTrust Bank and BB&T Corporation (one of the largest banking corporations in the United States) completed a massive merger to form Truist on Dec. 9, 2019. This merger brought with it the need to meld both philanthropic agendas of the two banks, and within the same month, the Truist Foundation was born. Then came the global COVID-19 pandemic.

"The financial inequities that faced historically excluded communities were laid bare by the pandemic. We knew that it was crucial for us as an institution to be part of the catalyst to help build that generational wealth and do the hard work of advancing an economy that better serves everyone," said Lynette Bell, president of the Truist Foundation. "So as the philanthropic arm of a financial services institution, we recognized that it was our responsibility to take part in that difficult work – and we wanted to sharpen our grantmaking in that process."

Untapped Philanthropy Episode 11: Do corporate givers hold the secret to funder agility?

For this episode of Untapped Philanthropy, podcast host and Fluxx co-founder, Kerrin Mitchell, sits down with Lynette Bell, president of the newly formed Truist Foundation to discuss corporate giving, agility, and what lessons funders can learn from banking.

Faced With Incredible Social and Economic Upheaval, the Truist Foundation Got to Work

Lynette shares what it was like to step into the presidential role of a major financial corporate giving institution and shares her secrets to how she and her team built the Fund, all while engaging in rapid grantmaking and community learning processes on the go.

"My team likes to say, we were flying and building a plane as we were flying it, we had to pivot quickly to address the demands of the time. The pandemic really made us be agile," said Lynette.

Her team of experienced corporate givers leveraged a blend of corporate foresight and layered investment approaches for their work – and as Lynette will share, her over 20 years of banking and community development afforded her a unique knowledge of agile business practices that not every funder is equipped with. After all, corporate giving often comes with a unique set of insights and a different set of expectations than private counterparts (listen to the episode for more on that fascinating topic)! It's a story that begs the question: what giving practices should be left behind in 2021? How can we more effectively show up for our respective communities and efficiently pivot when we see a growing need?

Click the link above to listen to Lynette's Untapped Philanthropy episode and tell us what you think on Twitter.

Do you still need to catch up on episodes of Untapped Philanthropy? You can listen to last month's episode – Is journalism changing thanks to new billionaires and mega-donations? – featuring founding partner of the new media company, Puck, Teddy Schleifer right from our blog, or on your favorite podcast listening apps including Apple, Spotify, and Google.

Episodes of Untapped Philanthropy are released once a month, and will always be shared via the Fluxx blog. We encourage you to subscribe to the Fluxx blog in order to stay up to date on new episode releases.

Link to Podcast transcript here.