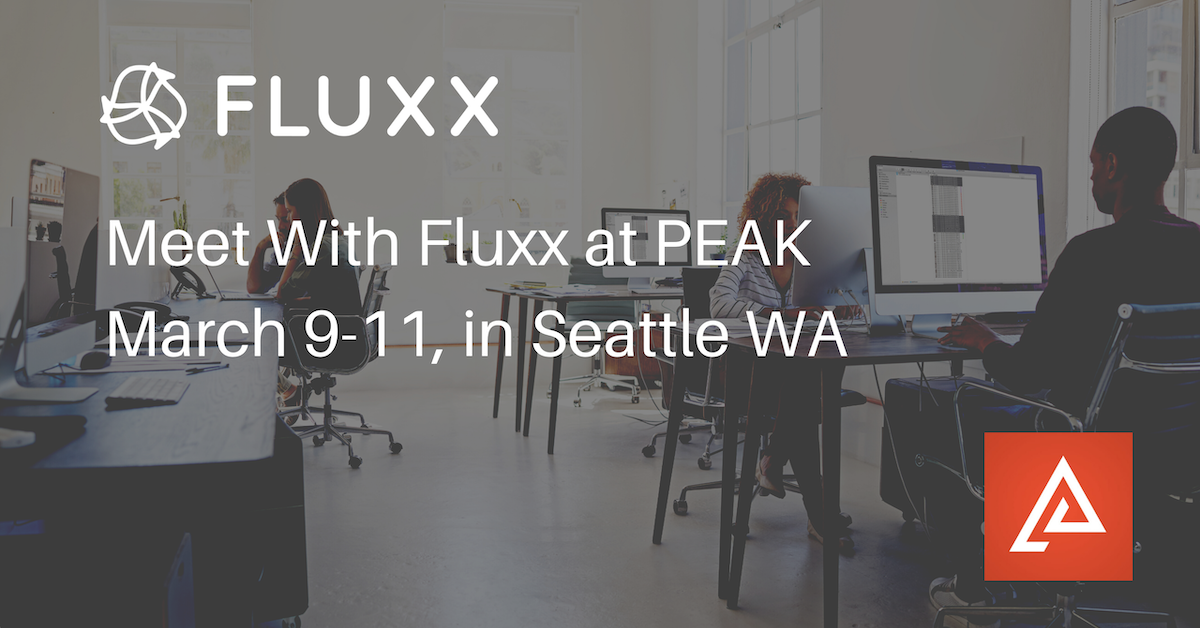 We're sad to report that PEAK 2020 has been canceled. Nothing is more important than the health and wellness of our community, and we appreciate that PEAK conference officials are committed to the safety of all attendees and their families during the COVID-19 outbreak.
We will not have the chance to meet in person at this conference but, don't worry, there are many other ways to connect!
Check our Fluxx Events Page to learn about all of the upcoming opportunities to meet with Fluxx throughout the year.
Ready to speak to one of our team members about Fluxx Grantmaker now? Request a demo today!