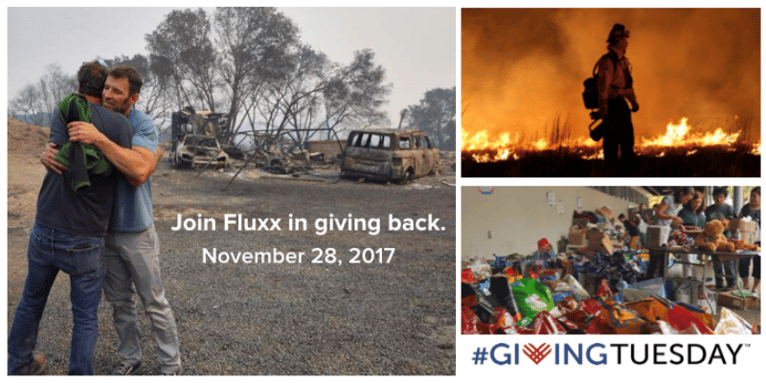 The past few months have been horrific for so many, from the hurricanes in Florida, Houston, Puerto Rico, and across the Caribbean, to the earthquakes in Mexico and the recent North Bay fires right here in California. The devastation is widespread but has also hit very close to home, and the need to respond – to give what we can – grows daily.
That's why we are committing our support to assist and rebuild the people and communities decimated by the Sonoma County fires.
In that spirit, and in coordination with #GivingTuesday on November 28, we are holding a company-wide volunteer day at the Alameda County Community Food Bank in Oakland. For over 30 years, the ACCFB has stood by its unwavering belief that food is a basic human right and has distributed millions of healthy meals every year, including truckloads of food to Northern California fire victims.
#GivingTuesday is an annual reminder of the power of giving that could not be more timely. It's a movement that promotes supporting nonprofits by unifying charities, corporations, small businesses, and individuals from across the globe to show that collectively we can make the world a better place. Please reach out to your local groups and communities to see how you can contribute.
Together, we can create a structure for strength, support, recovery, and action. We are proud to participate in #GivingTuesday alongside all change-makers and community heroes on the front lines and encourage all organizations and individuals to do what you can to make a difference, if only for a day.
If you would like to donate to the Alameda County Community Food Bank,
please visit their secure donation page
.