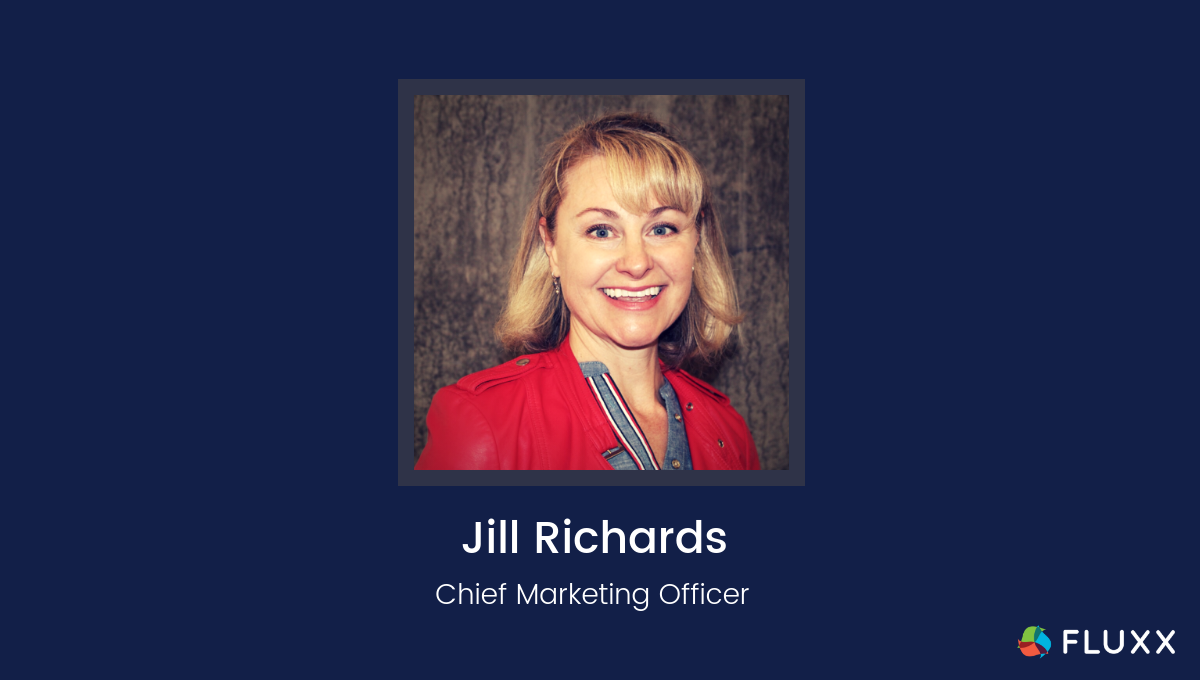 Today we are thrilled to announce that Jill Richards joined Fluxx as our new Chief Marketing Officer. Richards has a proven track record for growing dynamic technology startups. At Fluxx, she plans to support our vision for connected philanthropy – expanding our grant management software platform into a global network.
Now more than ever, it's critical that nonprofits and foundations collectively collaborate. Policy changes, natural disasters, and other social changes continue to leave people in need. At Fluxx, we're focused on growing and continuing to build a scalable, secure network for those we serve.
Richards joins Fluxx from Appthority, an enterprise mobile security company, where she led marketing strategy and execution across brand, communications, product marketing, field and partner marketing, along with demand generation. She previously held similar roles at Stitch Labs and Terracotta.
Richards will help us propel our innovative solutions forward – so we can help the right funds get to the right changemakers at the right time with better processes and data. Fluxx intelligently automates workflows, ensures compliance, improves operations and drives transparency and impact for the world's top foundations and leading nonprofits. Fluxx removes the boundaries to discovery, decision-making, and deployment of funds – enabling changemakers to do more good.
To learn more, check out our press release.