Grants Management
Data Visualization in Grantmaking
Subscribe
Be the first to know about new Fluxx grants management resources, blog articles and podcasts.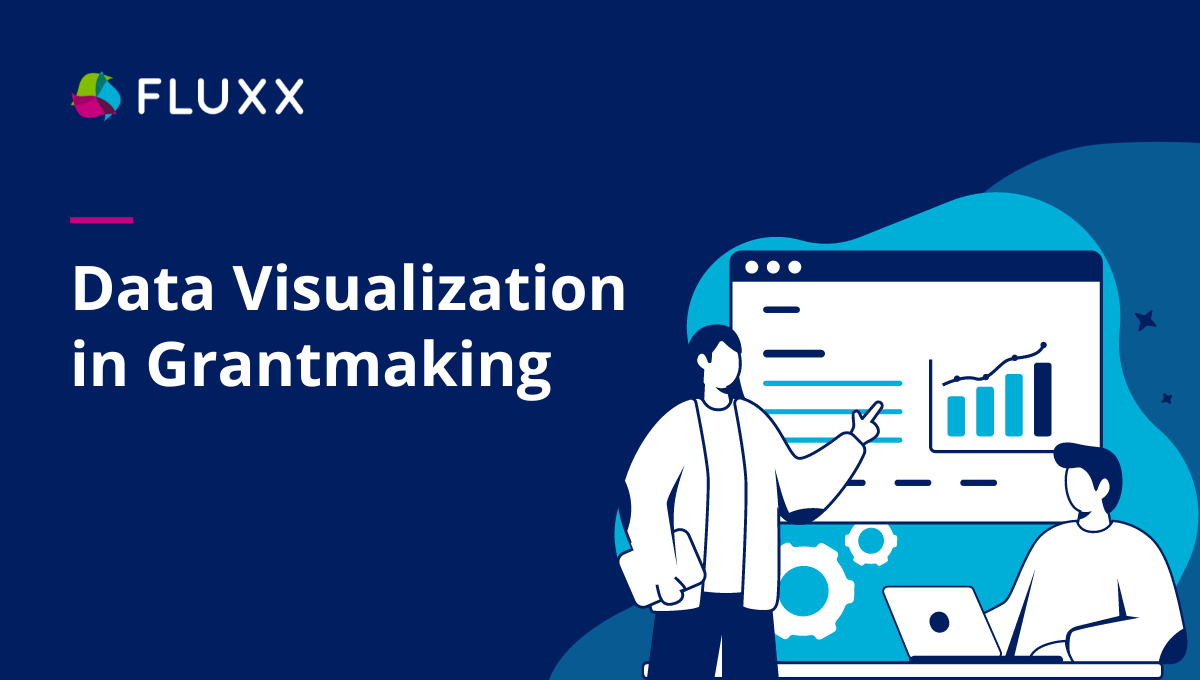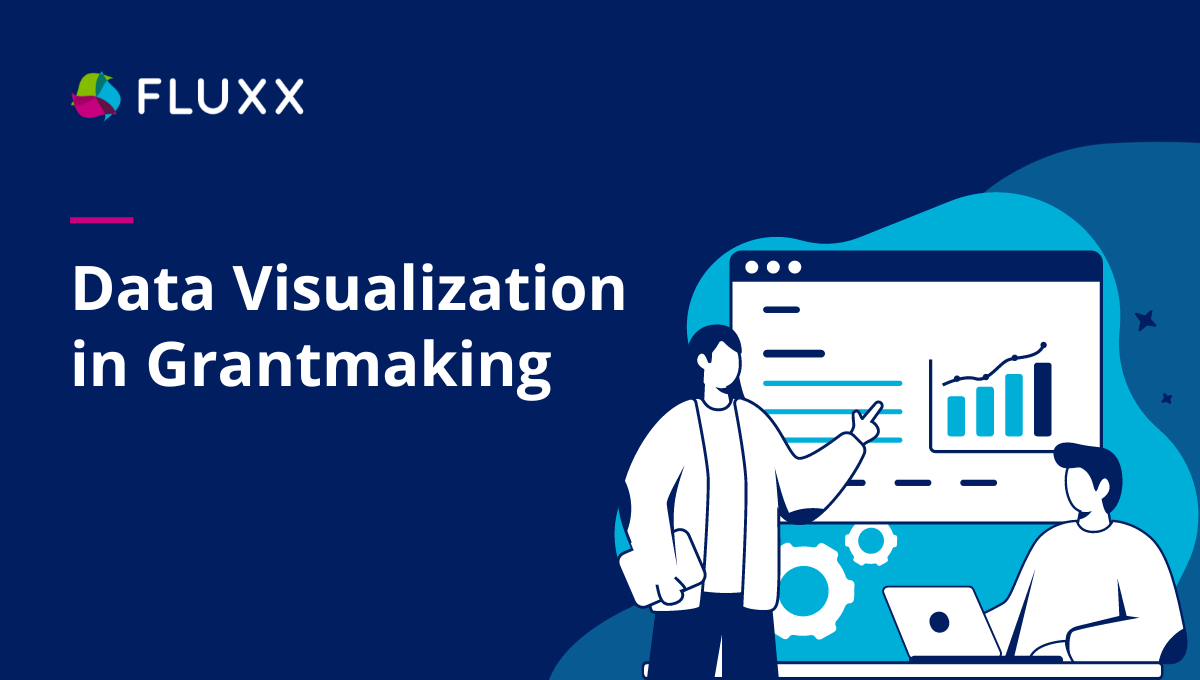 Fluxx recently unveiled Grantelligence™, a business intelligence and analytics platform designed explicitly for grantmaking. The platform promises to revolutionize the way grantmakers work, enabling them to collaborate more effectively and make data-driven decisions through the power of interactive data visuals. Read on to discover the importance of data visualization in grantmaking and philanthropy, exploring how Grantelligence can transform the impact of grants and philanthropic efforts.
Challenges in Presenting Grant Data Effectively
Presenting the impact of grants effectively has been a long-standing challenge for grantmakers. Static spreadsheets and manual efforts have often resulted in data that lacks clarity and fails to engage stakeholders effectively. This, in turn, impacts decision-making processes and undermines the engagement of stakeholders, limiting the potential for creating meaningful change through grants.
Introducing Grantelligence: A Revolutionary Data Visualization Platform
Fluxx's Grantelligence platform is set to change the grantmaking landscape by offering a holistic and self-serviceable approach to data visualization. Grantmakers can now work collaboratively, grant faster, and ensure accuracy through powerful storytelling tools that bring data to life. Grantelligence addresses the specific needs of grantmaking organizations, providing them with tools to build stunning visualizations of grant programs. This allows for easier impact measurement, the generation of accurate and compelling board presentations, and the creation of dashboards that are trusted across all levels of the organization.
UPCOMING WEBINAR
How Grantmaking Intelligence Can Turn Your Reporting Headaches Into Data Dreams
SEPTEMBER 28 - 11:30AM PT

Empowering Collaboration and Faster Grant Allocation
Grantmakers often face the challenge of coordinating with multiple stakeholders during the grant allocation process. Grantelligence addresses this by empowering stakeholders to work together more efficiently. With access to interactive data visuals, grantmakers can identify worthy recipients and projects more effectively, resulting in a more streamlined and impactful grant allocation process. By leveraging the power of data, philanthropic organizations can increase their overall impact, ensuring that their resources are channeled toward initiatives that create meaningful change and positive outcomes.
Measuring Impact and Generating Compelling Presentations
One of the key features of Grantelligence is its ability to measure the impact of grants through data-driven evaluations. Grantmakers can now quantify the outcomes of their programs more accurately, making it easier to identify successful initiatives that can be scaled for greater reach. With stunning data visualizations and storytelling tools, grantmakers can create board presentations that effectively convey the impact of their philanthropic efforts, ensuring that stakeholders are engaged and well-informed.
Leveraging Data for Intelligent Decision-making
Data-driven decision-making is a critical aspect of effective grantmaking. Grantelligence equips grantmakers with the tools to make intelligent decisions based on data insights. By leveraging the power of data, philanthropic organizations can increase their overall impact, ensuring that their resources are channeled toward initiatives that create meaningful change and positive outcomes.
The Future of Data Visualization in Philanthropy
The launch of Grantelligence represents a significant step towards transforming grantmaking through data visualization. As technology and data analytics continue to advance, this field has immense potential for further innovation. With Grantelligence at the forefront, grantmakers can expect data-driven approaches to become increasingly prominent in the philanthropic sector, enabling organizations to maximize their impact and tell compelling stories of change. By harnessing the power of interactive data visuals, philanthropy can move closer to its ultimate goal of making the world a better place for all.
Philanthropy's Impact on State and Local Governments
Beyond the philanthropic and publicly funded grantmaking communities, the impact of data-driven grantmaking extends to state and local governments. Grantelligence's ability to deliver accurate insights and compelling visualizations offers government entities new ways to assess and allocate resources for community development and social welfare programs. By leveraging data to identify successful initiatives and areas in need, state and local governments can enhance their grant allocation strategies, resulting in more effective solutions and improved public services.
In conclusion, the availability of Grantelligence marks a new era in data-driven grantmaking. Its innovative features and functionalities have the potential to revolutionize the way grants are allocated and impact is measured. Grantmakers now have the tools to collaborate effectively, make informed decisions, and create meaningful change through powerful data visualization. As philanthropic organizations embrace Grantelligence and other data-driven tools, the philanthropic field can look forward to a future where grants are allocated more effectively and the impact of philanthropic efforts is maximized. With Grantelligence leading the way, the future of data-driven grantmaking holds immense promise for a more impactful and transformative philanthropic landscape.