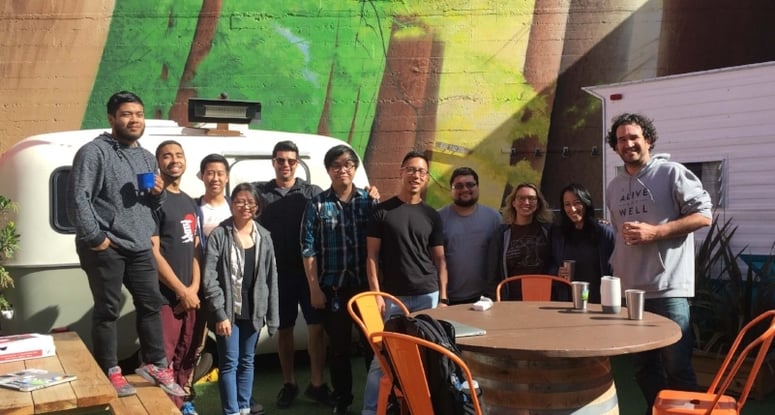 The Fluxx Support team is on a mission. Simply put, we want to make as many Fluxx customers as possible, as happy as possible. This uncomplicated premise drives everything team members strive for on a daily basis.
That's why I'm so proud to announce that our team has been named a finalist for the 12th annual Stevie® Awards for Sales & Customer Service. We could not be more excited.
Being chosen as a finalist is not only a tribute to the fantastic hard work and professionalism exhibited by the team day in and day out, but it's also a validation of our driving ethos: Our customer's mission is our mission. Each support ticket is an opportunity to ignite the missions of so many world-changing, mission-driven customer organizations. This "double bottom line" is what makes this team like no other.
Fluxx is built for philanthropy. The platform empowers grantmakers and other charitable organizations to optimize their social impact by allowing them to focus more on their missions and less on administration. When the Fluxx support team solves a problem, they're doing good work that does good for the world.
And by all measures, the Fluxx support team is doing good work. Ninety-nine percent of Fluxx customers are satisfied with their relationship to the support team. That's more than a few satisfied customers of a highly complex, highly configurable cloud solution who can now go about the business of making the world a better place.
The team consistently solves issues and addresses customer queries quickly and with a high quality of engagement and interaction. Fluxx customers can't say enough about the quality of the team's work:
"So you really should have another category so we can rate 'exceptional', which is usually the level of support we receive. Good is so middle of the road and I have yet to meet a Fluxx staffer who is middle of the road."
"I really enjoy working with Ahmed. Beyond doing what needs to be done, he adds that personal touch which really is quite invaluable in creating strong and positive relationships with customers. I enjoy feeling like I "know" the folks in support and enjoy not only the communication to get the job done, but also a little repartee that we share on occasion. I also enjoy being treated like I know what I'm talking about (which at times might be questionable) but Ahmed humors me anyway. Great work as always! "
"The quality of support is excellent. Really. It is. I come up with a host of weird questions and tricky code puzzles, and ... like magic .. a little while later ... solved."
The customer community is one of the things that makes Fluxx special. And without a happy, healthy customer community – nurtured by the support team – Fluxx simply wouldn't be the best company it can be. A happy and healthy Fluxx community enables grantmakers and the programs they fund will be more effective in carrying out a shared vision: making change for good.
To make sure Fluxx makes good on this shared vision, the support team has developed an innovative manual triage approach to ticket handling, which means that every ticket is reviewed and handled by an agent and assigned out to the best available person to handle that case. What's more, the support team implemented a "category based" learning program to ensure the team develops subject matter experts in the Fluxx platform.
But it really is all about connecting with people and developing strong relationships. The team, which has had zero attrition since 2016, has a deep interest in the world around them and the customers they serve. In fact, each of the 2017 hires has nonprofit experience coupled with a technical background. Jennifer Grace, for example previously worked at animal shelters. And Christine Overton worked at a women's support nonprofit for 8 years before joining the support team at Fluxx. The team also puts its money where its mouth is and has participated in all of the company-wide volunteer opportunities over the past year.
It's clear that providing technical support to Fluxx users is more than "just a job" for the Fluxx Support team. It takes a dedicated mission-driven crew to successfully serve their mission-driven customers. It's a combination that works – and allows Fluxx to do good work for their customers, while doing good for the world. Whatever the outcome of the awards selection, that's something we can all support.