GRANTMAKING 101: THE ULTIMATE GUIDE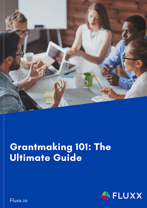 What is philanthropy? Philanthropy commonly refers to grantmaking by foundations to nonprofit organizations.

Foundations invest in organizations that work to improve quality of life by supporting initiatives in health, education, environment, and more. But there's a lot to learn about grantmaking!
Download the guide and learn:
The different types of charitable giving vehicles available
"People of philanthropy": How each foundation employee plays a role
Putting philanthropy to work: The 'how' of grantmaking
3 emerging trends shaping philanthropy you should be aware of!