The Cynthia and George Mitchell Foundation Prepare for Rapid Growth with Fluxx
In 2012, with executive approval to adopt Fluxx, Hastings and Katherine Lorenz began planning for a future of rapid growth.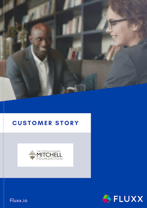 "Instilling best practices is easier when you're still small," said Marilu Hastings, vice president of The Cynthia and George Mitchell Foundation's Sustainability Program. "That's why I recommended to the foundation's president, Katherine Lorenz, that we move to Fluxx now, before the foundation's programs grow significantly in the next few years."
Download the complete success story and learn how Fluxx helps the foundation handle all the challenges that rapid growth throws its way.