How to Navigate the Changing Landscape of Government Grants Management Systems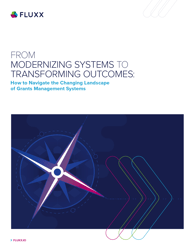 Despite the growing emphasis on the modernization of grants management, most agencies miss critical features and process considerations when exploring requirements for a new Grants Management System (GMS).
Transformative modernization will be the features that allow agencies to reimagine legacy processes rather than recreate them. This reimagining will deliver outcomes that reduce administrative burden on staff and grantees, improve grants management capacity while meeting compliance requirements.
In this paper, we will outline the key elements to look for when seeking to modernize your grants management system.