Grants Management Software Buyer's Guide Checklist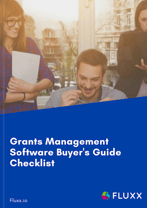 Your Guide to Buying the Best Grants Management Software Solution for your Foundation
A Buyer's Guide Checklist
Searching for and implementing a new grants management software solution can be daunting. But don't let that stop you.
Use this handy-dandy Checklist to:
Set goals for your transition.

Keep track of exactly which features you need your tool to have.

Understand how a new system can help you grow into the future.
This Checklist will help you keep your eyes on the prize and not lose sight of your overarching mission: to make the world better every day. Now, let's get to it!