Grantseeking 101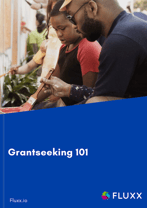 For many nonprofit organizations, the grantseeking process is overwhelming. Every foundation asks for something a little different from their applicants – and after all the hard work, funding is never guaranteed. Maybe you find yourself wondering how you're ever going to streamline (let alone master) the process at your nonprofit. Don't worry.
We've spoken to some of philanthropy's foremost experts on the subject, and we've compiled some suggestions that will help you:
Find the right foundations to fund your work.
Write and submit better grants, stay on top of your work.
And ultimately win the funding to help your organization thrive and accomplish the mission you set out to accomplish.