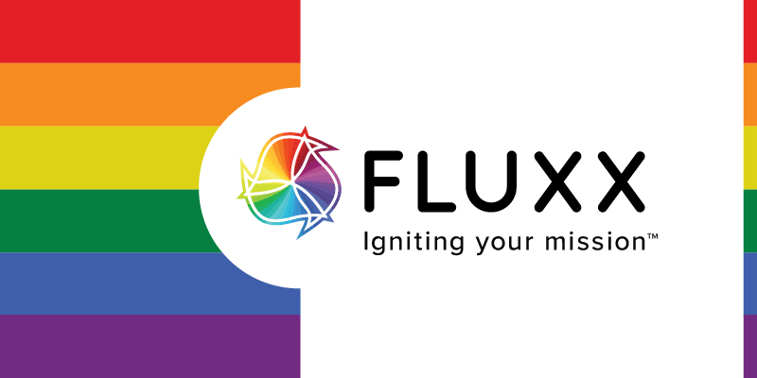 Dear Fluxx Community,
In 2011, we founded Fluxx based on the belief that if we could make philanthropy's job easier we could do immense good in the world. And based on the work you do, day in and day out, I think we're well on our way to making that happen. We're ready to do more.
The truth is, you inspire us. That's why I'm announcing today a renewed commitment to diversity and inclusion – both within the walls of Fluxx and in the larger community. Because, now more than ever, it is important to champion the inclusion of every race, ethnicity, age, sexual orientation, gender identity, and religion.
What does this mean in the short term?
This June, we'll be participating in the 47th Annual San Francisco Pride Parade and celebration of diversity. We'd love our Fluxx family and friends to join us and the nearly 1 million people who participate.
Also, throughout the month of June, we'll be hosting our first ever Diversity & Inclusion speaker series. Our weekly guest speakers will share their various perspectives in an effort to inspire reflection, dialogue, and community engagement. We'll be inviting the public to attend and will make all sessions available via live webcast.
And in the long term?
We'll continue to develop and promote diversity through our recruiting, hiring, and development programs. By being intentional about inclusion we are striving to foster a sense of belonging for all of our employees. As a result we're building a culture of collaboration and innovation that takes us all one step closer to realizing our missions.
How does your organization help support and foster diversity and inclusion?
Let us – and the rest of the community – know what you're up to!

All the best,
Jason Ricci, Co-Founder and CEO
P.S. If you'd like to get more deeply involved in our June events, please reach out to diversity@fluxxlabs.com.